MUSIC Group Named World's 8th Largest Pro Audio Co in 2016 Global Music Industry 225 Report
MUSIC Group, the parent of world-renowned brands MIDAS, KLARK TEKNIK, LAB GRUPPEN, LAKE, TANNOY, TURBOSOUND, TC ELECTRONIC, TC HELICON, BEHRINGER, BUGERA, DDA and EUROCOM, and one of the world's leading manufacturers of professional audio products, has recently been ranked as one of the world's largest and top manufacturers in the 2016 edition of Music Trade's annual Global Music Industry 225 Report.
"We are honoured to be recognized once again in the Global Music Industry 225 Report," said Uli Behringer of MUSIC. "We recently invested close to US$ 100 million in a brand new state-of-the-art in-house manufacturing facility with some of the most sophisticated manufacturing equipment in the world.
"This will enable us to serve our customers even better and provide them with amazing solutions that enrich their lives. Our world-class 4,000 people team around the globe are continuously growing and we are looking for over 100 truly passionate individuals to join us on what is set to be an incredible journey. All open positions can be found on our career portal on music-group.com and we welcome you to join our family."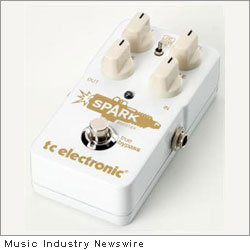 Ranking at 8th position, MUSIC has featured consecutively in the report and has climbed into the Top 10 from 45th position in 1999, making it one of the fastest growing pro audio companies.
The Global Music Industry 225 Report is published annually on the Top 225 musical instrument and audio manufacturers and distributors. Findings are based on sales volume metrics, employee numbers and other data supplied by listed companies as well as independent resources.
More information: www.music-group.com .