Music Education Nonprofit, The Bob Moog Foundation, announces 15th Anniversary Charity Raffle for Signed Minimoog Synthesizer
ASHEVILLE, N.C. /Music Industry Newswire/ — Music Education Nonprofit, The Bob Moog Foundation, has announced its 15th Anniversary Charity Raffle for 2021 featuring a vintage Minimoog Model D synthesizer, serial number 6572, signed by the late Bob Moog himself.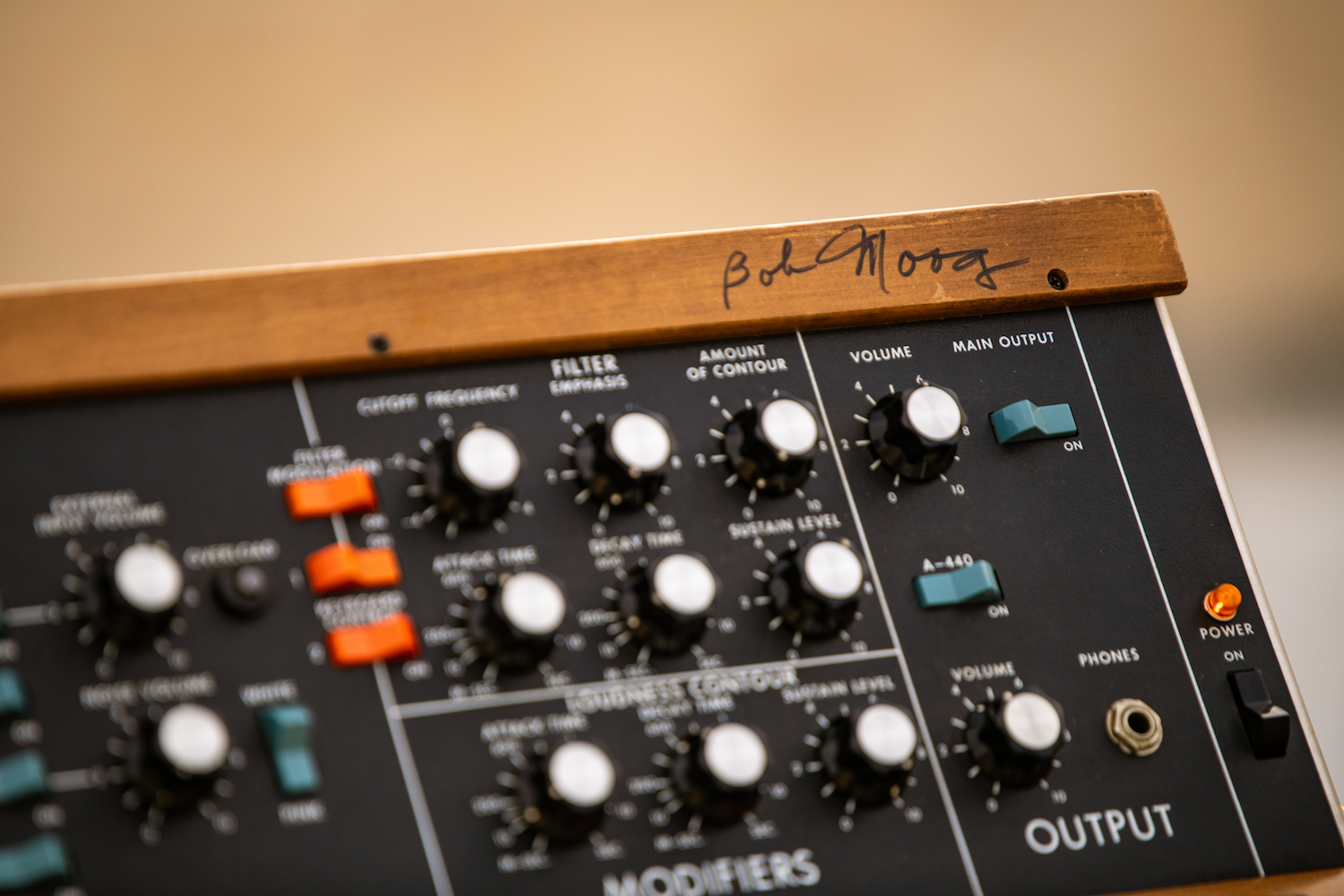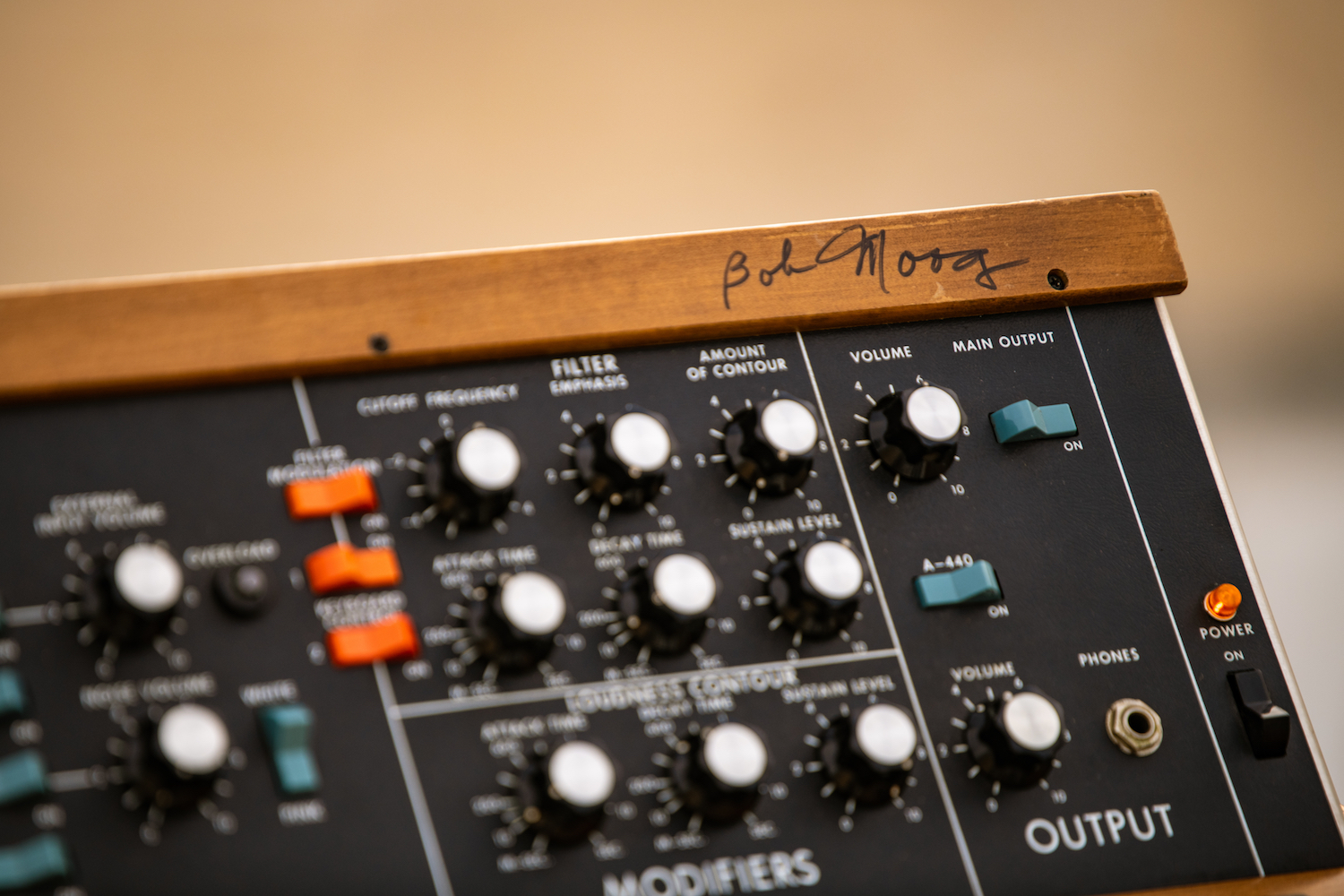 "The Bob Moog Foundation is excited to offer this extraordinarily special Minimoog synthesizer with Bob's distinct signature in concert with our upcoming 15th anniversary later this month," said Executive Director, Michelle Moog-Koussa.
The featured Minimoog, serial number 6572, was built at Moog Music's Williamsville, NY-era factory during the mid-70s and has an estimated value in excess of $9,500. This Minimoog has been restored and future-proofed by lauded synthesizer technician Wes Taggart of Analogics. It was signed by Bob Moog at the 2000 NAMM convention on the upper right-hand part of the wood.
Michelle Moog-Koussa added, "The Foundation formally launched on August 21, 2006, exactly one year after Bob's passing. Since that time, his legacy and spirit have been the inspiration that fuels our work in education, archive preservation, and the creation of our beloved Moogseum. We hope that the winner of this Minimoog will also be deeply inspired by Bob's spirit."
Tickets are $20 each, six for $100, 14 for $200, or 40 for $500. The 15th Anniversary Minimoog Raffle is open internationally from August 2, 2021 until 11:59pm EDT on August 30, 2021 or until all 5,000 tickets are sold, whichever comes first. Please review the Rules and Regulations before entering.
Raffle tickets may be purchased here: https://bobmoogfoundation.myshopify.com/products/2021-fall-raffle-vintage-minimoog-signed-by-bob-moog%20
All proceeds from the raffle benefit the Bob Moog Foundation's educational project, Dr. Bob's SoundSchool, which serves almost 3,000 elementary school students a year, the preservation of the vast and growing Bob Moog Foundation Archives, and our new Moogseum in downtown Asheville, NC.
LEARN MORE ABOUT THE CHARITY AT: https://moogfoundation.org/
PROMO VIDEO (YouTube):
PHOTO CREDIT: Image courtesy The Bob Moog Foundation; Stephan Pruitt Photography.
###
This version of news is Copr. © 2021 Christopher Simmons – Musewire.com