International Music Competition Sends 23-Year-Old Composer to Record with London Symphony Orchestra
NOTION Music Names Inal Bilsel as Grand Prize Winner, Realize Music Challenge
GREENSBORO, N.C. — NOTION Music is pleased to announce that Inal Bilsel of London is the grand prize winner of the company's first Realize Music Challenge, a competition that drew entries from composers across the globe. As the grand prize winner, Bilsel will record his composition in a three-hour recording session with the London Symphony Orchestra at Abbey Road Studios. In addition, Bilsel will receive a copy of NOTION software and a cash prize of $2,500.
"Musicians from all over the world used NOTION software to take our Realize Music Challenge," said Lori Jarrett, chief executive officer, NOTION Music. "We were very happy with the diverse nature of the entries. Part of our mission is to showcase the immense talent of these composers."
Bilsel's winning composition, titled "Nilay's Dream" is an orchestral overture revealing his influences in atonal and jazz music. Having completed a master's degree in composition from the University of London's Royal Holloway, Bilsel has a number of works to his credit. Some of which have been performed in concert by such noted performers as violinist Vladimir Kostov.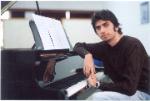 "I enjoyed using NOTION. It was very easy to learn and input notation," said Bilsel, Realize Music Challenge grand prize winner. "I will definitely continue to use it, and I will recommend it to every composer who is looking for easy-to-use software as well as a program that creates quality sounding demos."
Among hundreds of entries, finalists in three other categories were selected in recognition for their entries. Ian Cugley, also from England, was chosen for the Accomplished Composer award which was designed to recognize composers 25 years of age and older. Cugley resides in Ramsgate, Kent. Nathaniel Daw from Leongatha, Victoria in Australia, was named the winner of the Emerging Composer category of entrants from 18 to 24 years of age; and Lucas Porter from Port Williams, Nova Scotia in Canada, was named Young Composer amongst entrants under the age of 18 years. All three finalists will be given a copy of NOTION software and a $1,000 cash prize. To view Realize Music Challenge winner photos and hear winning compositions, visit http://www.notionmusic.com/win/.
The expert panel of judges who chose the winners among hundreds of entries included: Charles Strouse, known for his Broadway legacy, "Bye Bye Birdie;" Joby Talbot, best known for music in films such as "The Hitchhiker's Guide to the Galaxy" and "The League of Gentlemen's Apocalypse"; and Hummie Mann, two-time Emmy-award winning composer, recognized for his original score in Mel Brook's "Robin Hood: Men in Tights."
Composers created and submitted entries between June and November of 2006, and the judging concluded in February. NOTION Music plans to release details about the 2007 Realize Music Challenge in September.
Since 1998, NOTION Music, Inc. has been dedicated to creating and perfecting music composition software incorporating its passion, vast musical knowledge, the best programming, and of course, the finest musicians and recording technology in the world. The company has grown to more than 40 employees, and has received numerous awards recognizing its innovative vision in the software industry. More information: http://www.notionmusic.com.
[tags]NOTION software, Realize Music Challenge, Inal Bilsel[/tags]