In Support of Women In Music Nonprofit, Smirnoff ICE Relaunch Tour 2023 Heats up the Summer
/MUSEWIRE – Music News / — The Smirnoff ICE Relaunch Tour 2023 continues this summer headlining a delicious duo of Smirnoff ICE and star-studded musical performances. As part of the concert lineup featuring both the chart-topping latest hits and nostalgic anthems, all proceeds from ticket sales for the newly announced tour dates will directly support nonprofit Women In Music: an organization committed to advancing equality, visibility and opportunities for women in the musical arts through education, support, empowerment and recognition.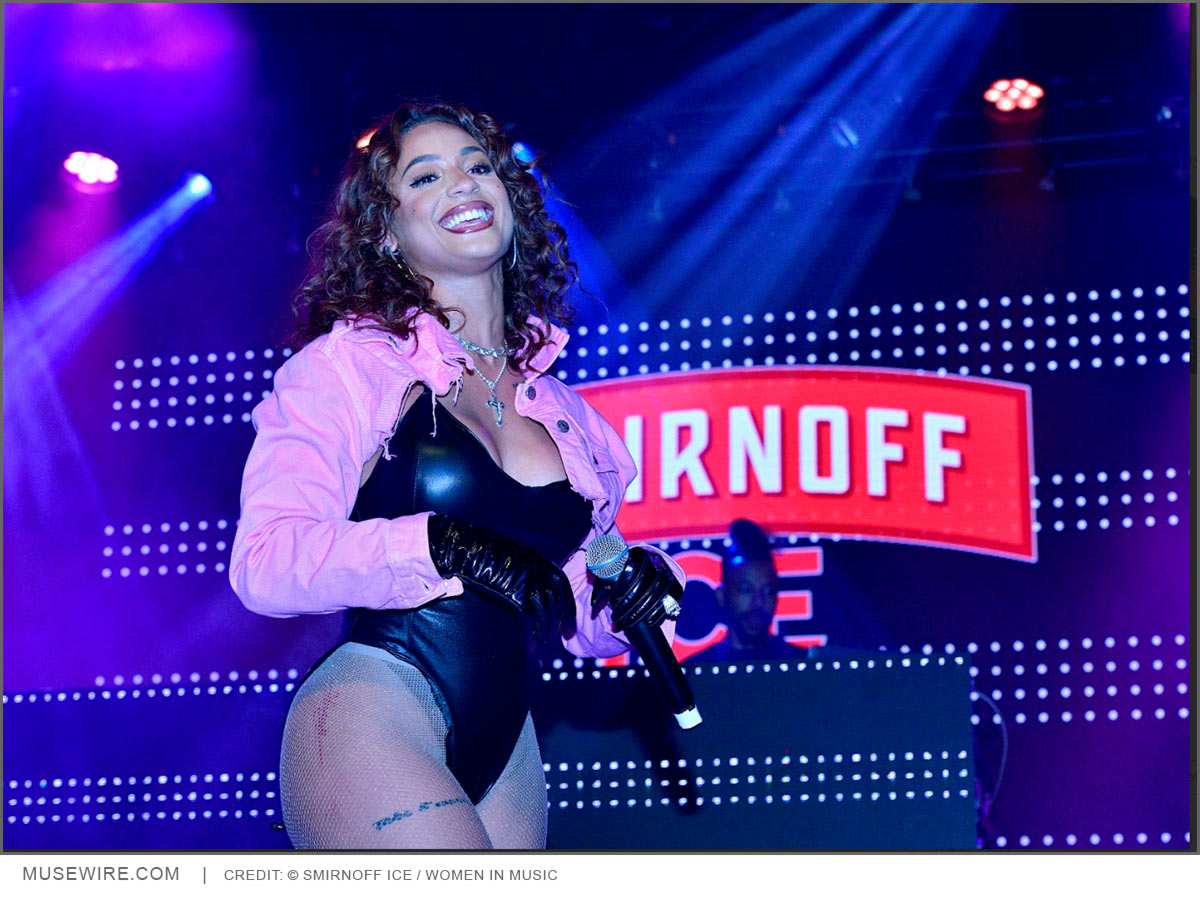 "We're thrilled Smirnoff ICE has furthered their commitment to diversity and inclusion in entertainment with their support of Women in Music," says Moira McCarthy, Global Vice President of Women In Music. "This concert series plans to demonstrate the achievability of gender parity and diverse representation in live music, a space where women and minorities still face consistent and significant underrepresentation. We're thankful for the opportunity to demonstrate the reach and enthusiasm of our community of artists, executives, and members, and Smirnoff ICE's support of the organization furthers our resources to support our mission to Educate, Empower and Advance."
"Smirnoff ICE is not only celebrating its iconic status of more than 23 years connecting people with experiences they remember, but even more importantly, the brand is shining a spotlight on our newest partnership with Women in Music to push gender equality in music and entertainment," says Lisa Lee, Smirnoff ICE Brand Director. "We're proud to bring some of the hottest female talent of our time to the stage at each tour date this summer, kicking off with a one-two punch in LA and Dallas."
After kicking off this summer's most highly anticipated concert series back in May, the Smirnoff ICE Relaunch Tour is on the road in support of Women In Music to bring epic performances of old meets new artist pairings to Los Angeles, Dallas, Charlotte, Indianapolis, Lake of the Ozarks and Atlanta. Tickets are still available for 21+ consumers for the remainder of upcoming Smirnoff ICE Relaunch Tour dates for purchase at https://womeninmusic.org/smirnofftour/
Women in Music believes the mission to Educate, Empower and Advance encompasses not only women but all marginalized communities in the entertainment industry. Collectively, we are working to make the music industry a more diverse, equitable and inclusive community of belonging for all.
ABOUT WOMEN IN MUSIC®
Educate. Empower. Advance.
Founded in 1985, Women in Music is a 501(c)3 non-profit organization with a mission to advance the awareness, equality, diversity, heritage, opportunities, and cultural aspects of women in the musical arts through education, support, empowerment, and recognition. Today, Women in Music encompasses chapters across the globe – from LA to India. Our members are a diverse group of individuals at all stages in their careers — from students to seasoned industry veterans. We are record label executives, artist managers, songwriters, musicians, attorneys, recording engineers, agents, publicists, studio owners, music publishers, marketers, and more. Women in Music believes that the conversation around equality is an inclusive one, where all voices are welcome. Our educational programming, global initiatives, leadership summits, seminars, webinars, workshops, performance showcases, and achievement awards serve the needs of our diverse communities around the world.
For more information, visit https://www.womeninmusic.org/.
###
This version of news first appeared on MuseWire.com – Copr. © 2023.