Impact Soundworks Debuts Peak Rider 2 with Five Dynamic Processing Modes
Impact Soundworks has announced Peak Rider 2, a "super-powerful and flexible FX plugin that lets you shape and control dynamics in a totally new way." Use it to tame wild vocals or drum tracks, create all new rhythmic parts, remove mic bleed, breathe life into flat saturated tracks, and much, much more.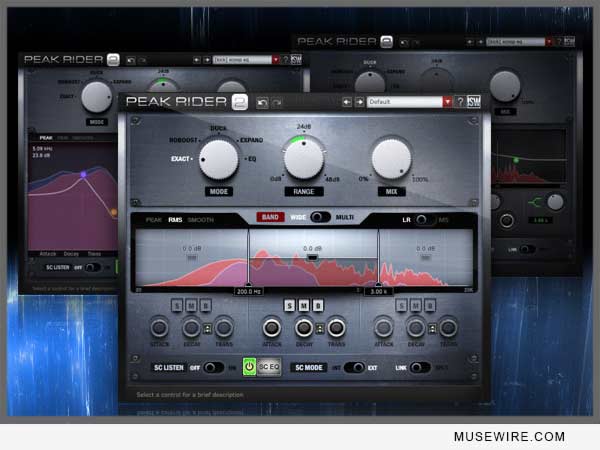 Beyond simple compression, limiting, or gating, Peak Rider 2 uses five unique processing modes to smoothly shape the dynamic and frequency contours of your audio. Use an external sidechain as the peak controller, an internal copy, or – new in Version 2 – a generated synth / noise tone.
Also new in Version 2 is EQ Mode, a clean and clear parametric EQ great for precision editing. But the real magic is in the Mix knob: turn it up to auto-compensate the volume changes made by your EQ tweaks. This works even for the steepest cuts and boosts, keeping your track volume nice and steady!
Peak Rider 2 is now available for $99 in VST2, VST3, AU, AAX, and PC RTAS formats. Upgrades for owners of Peak Rider 1 are just $10 from account.
More information: https://impactsoundworks.com/product/peak-rider-2/
SOUNCLOUD AUDIO DEMOS:
VIDEO (YouTube):