Expressive E and AAS have announced a new virtual music instrument, IMAGINE, to create imaginary acoustic landscapes
France /Music Industry Newswire/ — Expressive E and Applied Acoustic Systems (AAS) have announced a new virtual music instrument, IMAGINE, offering hundreds of instrument layers, meticulously modeled to bring their very own character. Each preset combines two of these instrument layers to offer unprecedented acoustic timbres.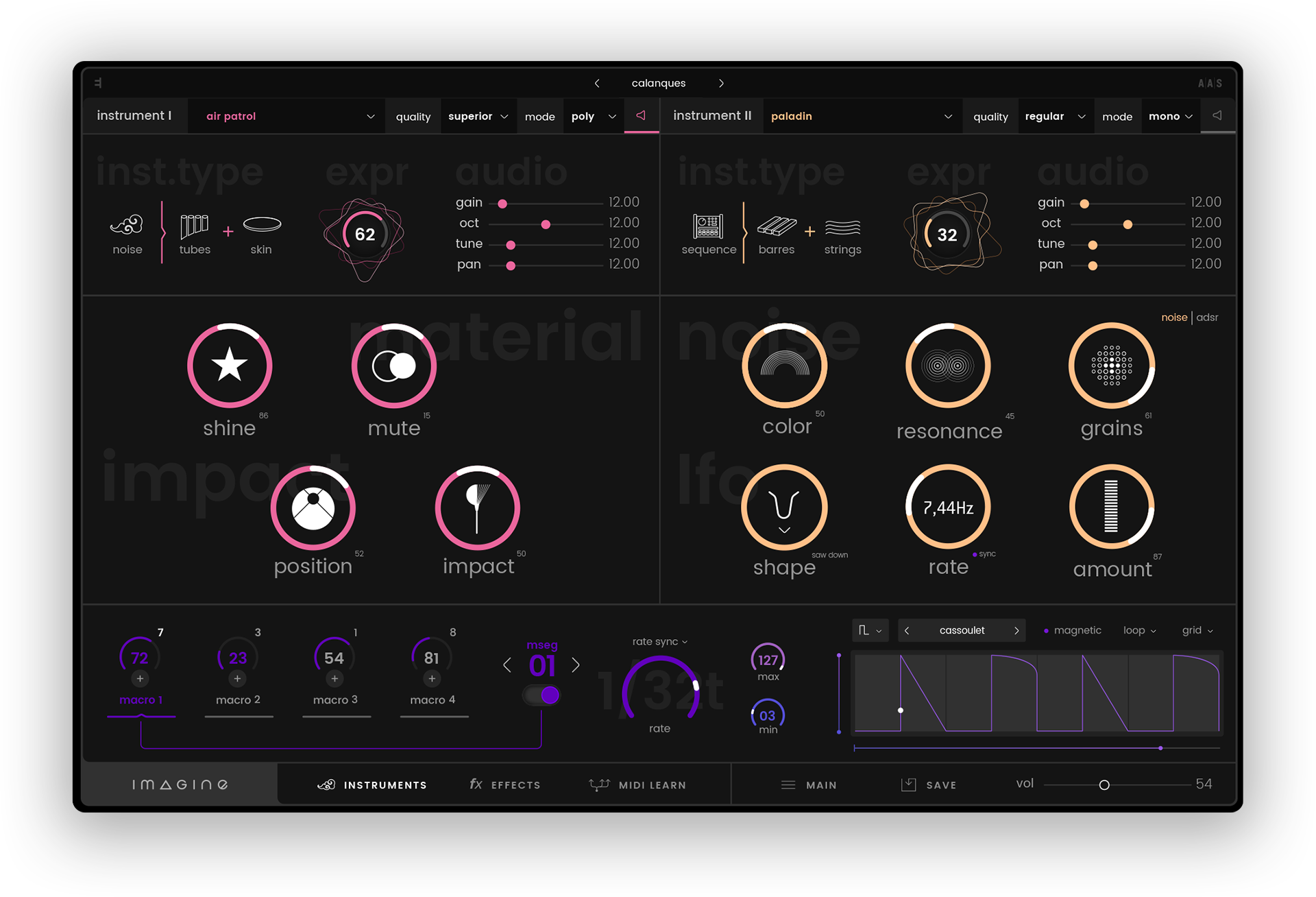 According to Expressive E, "Imagine digs deep inside the body of real life instruments, modifies and combines their acoustic characteristics to create an imaginary acoustic landscape. Thanks to a playful multidimensional approach, Imagine offers texture manipulations, mysterious unknown sound dimensions that still sound familiar."
* multi-stage envelope generators
For further expressive possibilities, Imagine contains MSEGs that pack a huge collection of modulations for your sounds.
* intelligent modulation system
Behind the scenes, everything is optimized to provide you the best expressive experience possible: no dead zones; sensitivity curves and ranges are continuously scaled.
* optimized macros
Significant optimization work has been carried out to allow you to modulate the sound of your instruments in real time, resulting in a unique expressive perspective.
Pricing is $139(US), with introductory pricing of $83.40US for limited time upon launch in Sept. 2021.
LEARN MORE ABOUT IMAGINE: https://www.expressivee.com/63-imagine
SOUND DEMO (YouTube):
###
This version of news is Copr. © 2021 Christopher Simmons – musewire.com – all rights reserved.