Bob Moog Foundation and Moogseum, a nonprofit music educator, launches Membership Program for supporters
ASHEVILLE, N.C. /Music Industry Newswire/ — The Bob Moog Foundation and Moogseum have announced a new Membership Program for its supporters to engage in the legacy of Bob Moog at a new level. Membership packages offer both in-person and virtual benefits specifically for BMF supporters from all over the world.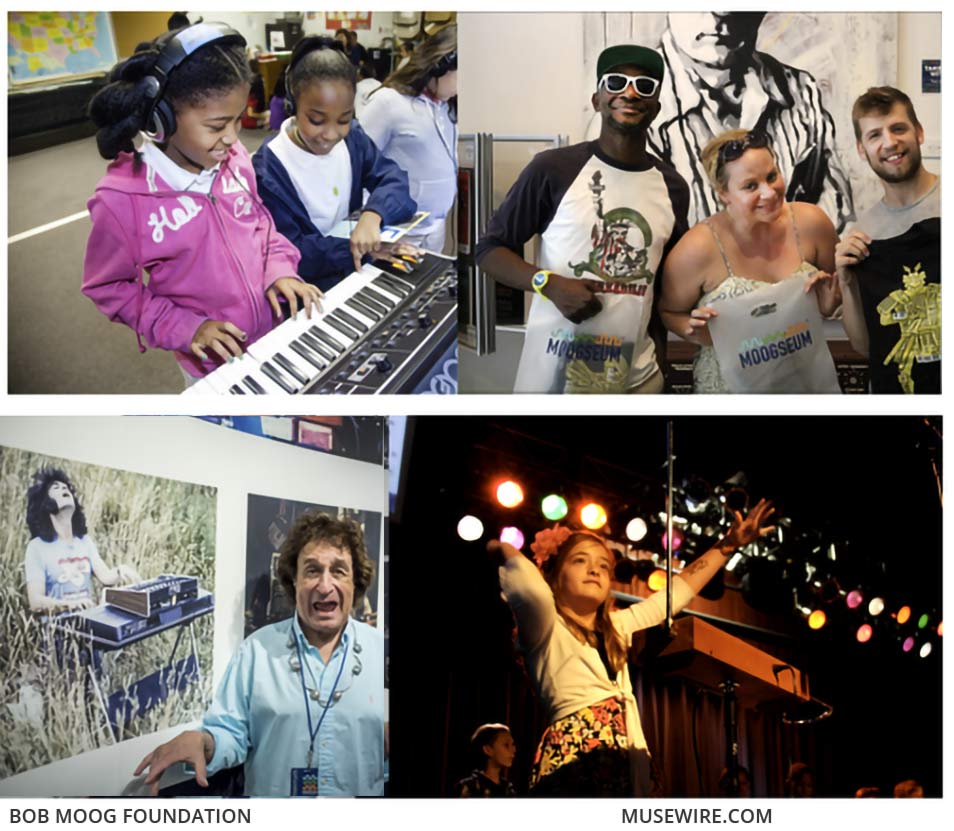 According to the org announcement: "As many of you know we opened the Moogseum in Asheville in May of 2019. Since then we have welcomed over 12,000 visitors from around the world, provided several one-of-a-kind virtual tours and events, acquired exciting new archival pieces, and successfully engaged many members of the synthesizer community and beyond. Through this growth we can now offer various membership packages inclusive of benefits for the Bob Moog Foundation and the Moogseum."
Memberships range from "Toolmaker" at $25 to "Inventor" at $500 and include options including newsletter, Moogseum tours, BMF merchandise discounts, event admission discounts and one time guest passes (varies by membership level).
View the specific levels of membership here: https://moogfoundation.org/membership/
*NOTE: Students, Seniors, Educators, and current or former Military Personnel get a 15% discount for any membership with identification.
According to the org website: "We are passionate about our two hallmark projects, Dr. Bob's SoundSchool, through which we teach elementary school children about the science of sound through music and technology, and the Moogseum, an immersive, interactive facility that brings Bob Moog's legacy alive to people of all walks of life, encouraging them to engage in exploration and discovery through sound and synthesis. The Moogseum opened in 2019."
Learn more at: https://moogfoundation.org/
The Bob Moog Foundation is an independent 501(c)(3) non-profit organization. It is not associated with or funded by the company Moog Music, Inc.