Avantone Pro announces PLANAR THE II Reference-grade Open-Back Headphones with Planar Drivers
/MUSEWIRE – Music News/ — Avantone Pro has announced availability of their new "Planar the II" headphones, reference-grade open-back headphones with Planar Drivers designed for both studio use and critical listening in audiophile home environments. Planar drivers offer an incredible set of advantages over traditional moving coil drivers. Amazing accuracy, high-end detail, clarity, natural bass, and response time.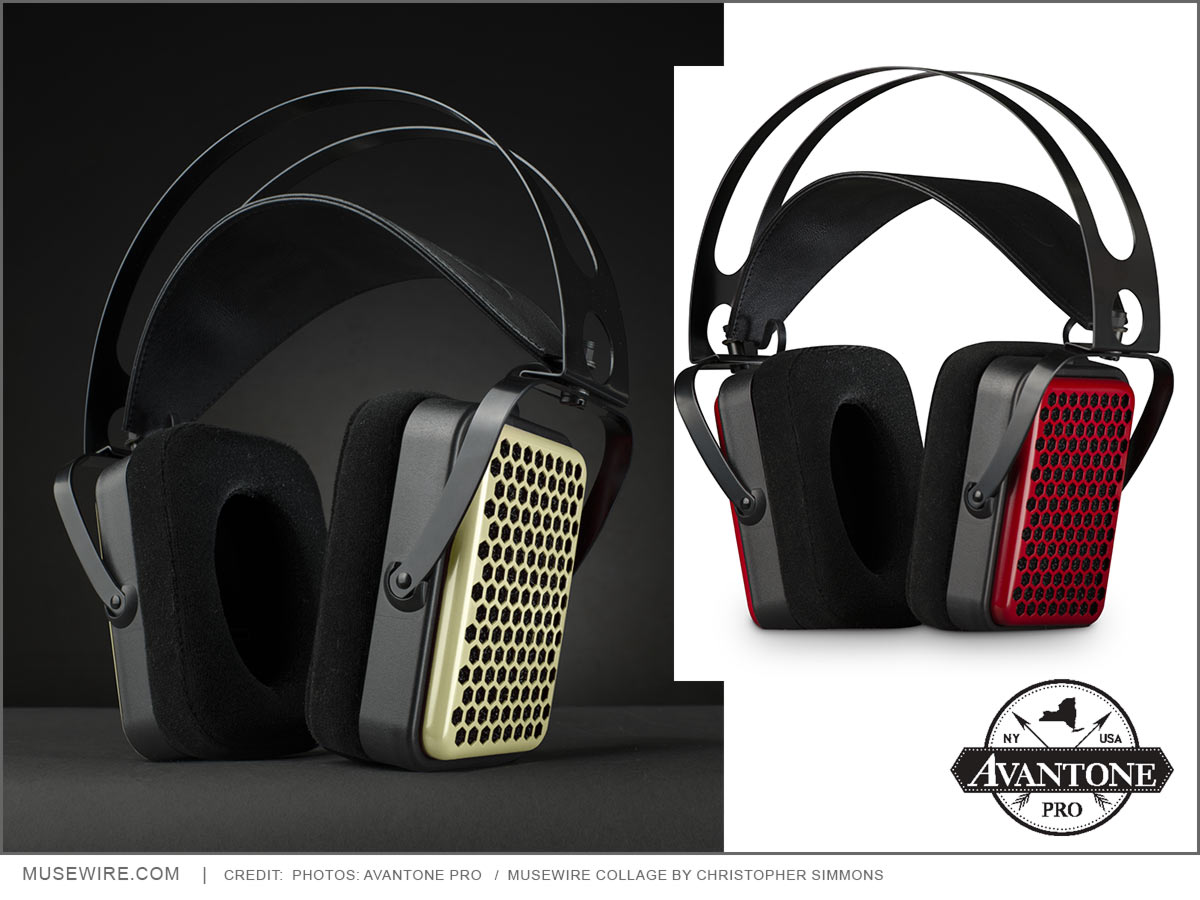 According to the company, "Planar the II represents the sum total of our experience in meeting the demands of music professionals. You'll hear the air and breath in every vocal, the long decays of shimmering reverb tails, and tight, punchy bass that hits hard without being over-hyped. And thanks to their surprisingly low weight, they'll stay comfy for long-haul mix sessions."
Traditional moving coil drivers use a magnetic field to push/pull the driver in one direction and rely on the surround's elasticity to return the driver to the neutral position. Planar drivers utilize a matrix of neodymium magnets that both push and pull from both sides of its incredibly thin, ultralight diaphragm across its entire surface area.
This way, force applied to the diaphragm is distributed in a symmetric fashion, producing a broad wavefront with very little harmonic distortion and incredibly fast response time. And because Planars use front and rear magnets to apply equal force in both directions, you hear a much more natural sound with less distortion when compared to traditional, single-magnet dynamic designs that only push — they don't pull.
Planar the IIs also include a high-grade, removable, 2-meter, noise-free 3.5 mm cable that can be plugged into either side to suit your workflow or handedness. Planar the II also ships in an eco-friendly shoulder bag with room for your accessories — and even a pouch for the cable.
Available in red, black, and creme. Typical street price in US is $399.
LEARN MORE AT: https://www.avantonepro.com/en/products/planar-ii
Specifications
STYLE: Over-ear, open-back
TRANSDUCER TYPE: Planar Magnetic
MAGNET TYPE: Neodymium N50SH
DIAPHRAGM TYPE: 21 Micron PET
TRANSDUCER SIZE: 70 x 95 mm
MAXIMUM POWER HANDLING: 5W RMS
FREQUENCY RESPONSE: 30Hz – 30kHz
THD: <0.1% @ 100dB IMPEDANCE: 32 Ω SENSITIVITY: 104 dB/1mW (at Drum Reference Point) MINIMUM POWER: >100mW
RECOMMENDED POWER: >250mW
WEIGHT: .48kg; 1 Lbs
COLOR: Black
INCLUDED ACCESSORIES:
1.5m; 5ft 3.5mm audio cable
3.5mm to 1/4" adapter
Eco-friendly carrying bag
ABOUT AVENTONE PRO:
As a producer of affordable high-quality studio monitors, reference headphones, microphones, and accessories, Avantone Pro is a different kind of audio company — a creative vehicle, in effect, enabling its core team to bring to market the things viewed as missing in the industry. Indeed, this could be anything as simple as meeting a particular price point to give excellent quality for reasonable pricing to a product that simply does not exist until built by that team. Far from using the shotgun approach to creating a product line, however, each and every product produced has passion and purpose driving it forward. Regardless of whether attracting a two- or four-figure price tag, attention to design is consistent throughout all Avantone Pro products.
###
This version of news first appeared on MuseWire.com and is Copr. © 2023.