ASCAP and YouTube sign multi-year agreement for US public performance rights and data collaboration
Today ASCAP, the American Society of Composers, Authors and Publishers, and YouTube have signed a multi-year agreement, effective immediately, for U.S. public performance rights and data collaboration. According to the annoncement, "The mutual goal of this agreement is to work together to ensure that ASCAP members get paid more fairly and accurately for the use of their music on YouTube."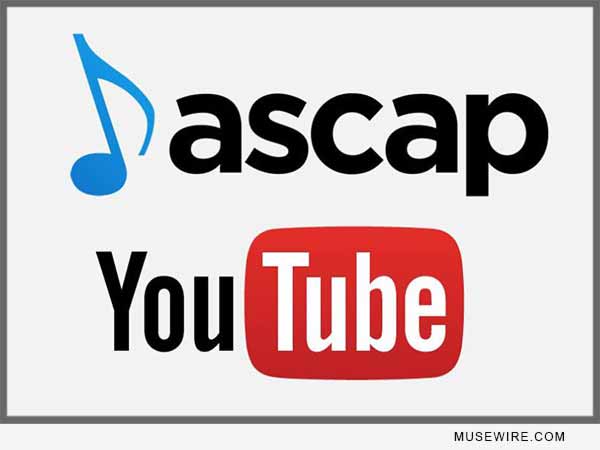 The evolution of the agreement between the two entities leverages YouTube's data exchange and ASCAP's vast database of musical works to address the industry challenge of identifying songwriter, composer and publisher works on YouTube, and demonstrates ASCAP's commitment to building industry-leading data capabilities. This innovative collaboration will enable new levels of monetization and transparency for ASCAP and its members.
ASCAP CEO Elizabeth Matthews commented: "This agreement achieves two important ASCAP goals – it will yield substantially higher overall compensation for our members from YouTube and will continue to propel ASCAP's ongoing transformation strategy to lead the industry toward more accurate and reliable data. The ultimate goal is to ensure that more money goes to the songwriters, composers and publishers whose creative works fuel the digital music economy."
"YouTube is dedicated to ensuring artists, publishers and songwriters are fairly compensated," said Lyor Cohen, Global Head of Music at YouTube. "As YouTube delivers more revenue to the music industry through a combination of subscription and advertising revenue, it's great to see ASCAP take a progressive approach towards the long term financial success of its members."
About ASCAP
The American Society of Composers, Authors and Publishers (ASCAP) is a professional membership organization of songwriters, composers and music publishers of every kind of music. ASCAP's mission is to license and promote the music of its members and foreign affiliates, obtain fair compensation for the public performance of their works and to distribute the royalties that it collects based upon those performances. ASCAP members write the world's best-loved music and ASCAP has pioneered the efficient licensing of that music to hundreds of thousands of enterprises who use it to add value to their business – from bars, restaurants and retail, to radio, TV and cable, to Internet, mobile services and more.
The ASCAP license offers an efficient solution for businesses to legally perform ASCAP music while respecting the right of songwriters and composers to be paid fairly. With over 620,000 members representing more than 10.5 million copyrighted works, ASCAP is the worldwide leader in performance royalties, service and advocacy for songwriters and composers, and the only American performing rights organization (PRO) owned and governed by its writer and publisher members. Learn more and stay in touch at www.ascap.com, on Twitter and Instagram @ASCAP and on Facebook.
About YouTube
Launched in May 2005, YouTube allows billions of people to discover, watch and share originally-created videos. YouTube provides a forum for people to connect, inform, and inspire others across the globe and acts as a distribution platform for original content creators and advertisers large and small. YouTube is a Google company.

Disclosure: The editor of this publication, Christopher L. Simmons, is a member of ASCAP.