Arturia Updates V Collection to 8.1 with Enhanced OB-Xa Sound Engine, Accessibility and NKS
Grenoble, France /Music Industry Newswire/ — Today, digital music instrument company ARTURIA, announced a free update to its V Collection 8 (8.1), with updated sound engines, enhanced accessibility features, broader compatibility, and a myriad of brand new music instrument sound presets.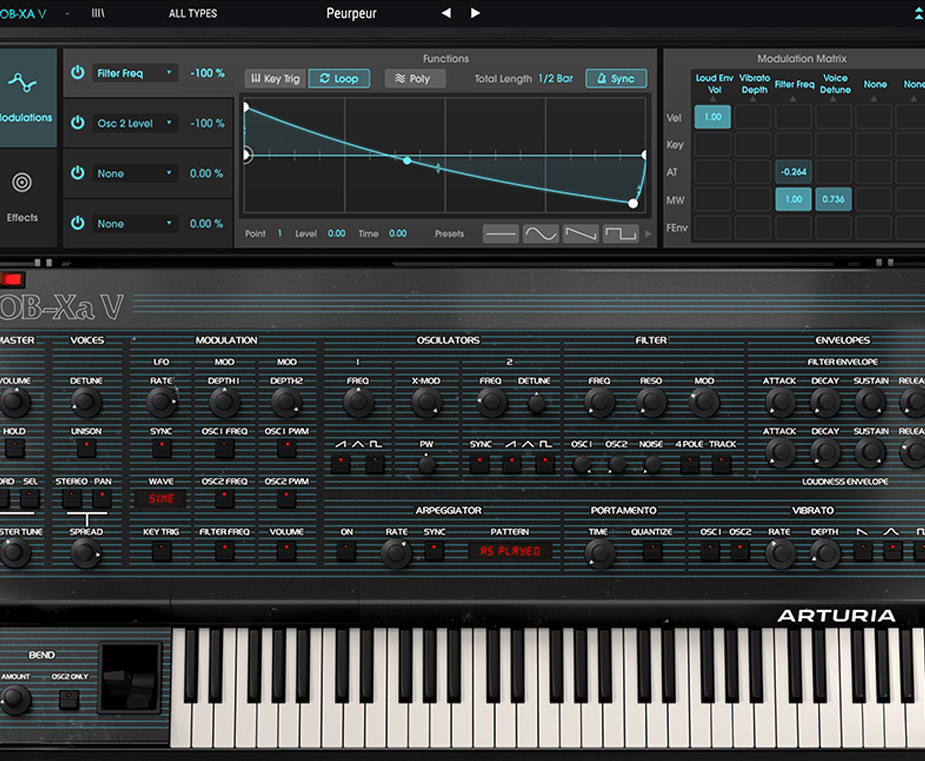 Upgraded OB-Xa V sound engine
The growl machine has been supercharged with detailed analog voice dispersion, providing not just an earth-shaking sound, but the authentically nuanced imperfections of an ancient analog machine.
Analog Lab V accessibility
We've updated our all-in-one keyboard anthology with text-to-speech functionality, providing real-time audio feedback with every tweak and preset change – you can even configure it to respond to your MIDI controller adjustments.
Microtuning compatibility
Explore microtonal tunings with OB-Xa V, Vocoder V, Emulator II V, Jup-8 V, and Jun-6 V, thanks to new compatibility with ODDSound's MTS-ESP, a versatile microtuning software utility designed with the help of Aphex Twin.
NKS ready
Every title in V Collection is now ready for Native Kontrol Standard implementation, ensuring a fluid workflow alongside the rest of your virtual instruments and effects.
More in-app tutorial updates
For V Collection 8, we upgraded many of our instruments' in-app tutorials to be even more informative and accessible; this has now been expanded to include every instrument.
MIDI / macro improvements
With your feedback in mind, we've made a number of adjustments to V Collection's workflow and configuration options, to ensure that nothing gets in the way of your creativity.
NEW SOUND HORIZONS
Additionally Arturia are marking the update launch with free sound packs. According to the company, "Unlock 135 expertly-crafted presets from our in-house sound designers and world-renowned audio professionals, spanning analog, digital, and everything in between.Featuring: Arovane, emptyvessel, Rob Martland, Jean-Michel Blanchet, Lily Jordy, Solidtrax, Ed Ten Eyck, Thomas Koot."
The free update for V Collection 8 owners is done via the Arturia Software Center (ASC).
LEARN MORE: https://www.arturia.com/products/analog-classics/v-collection/update8_1
VIDEO (YouTube): "Tutorials | V Collection 8.1 – What's New?"
V Collection continues to evolve and improve to make your musical journey more fun, more intuitive, and more accessible. In this video, Bryan takes you through the latest extra features of the free V Collection 8.1 update, including OB-Xa V enhancements, Analog Lab V Accessibility, new Oddsound MTS-ESP microtuning capabilities, and much more.
###
This version of news item is Copr. © 2021 Christopher Simmons – MuseWire.com