Youth Musicians 'Heartbeat' from Israeli and Palestinian to Perform at US Department of State in Washington, DC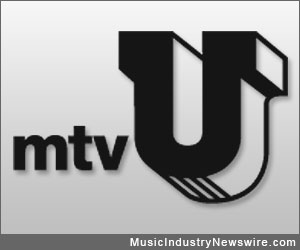 WASHINGTON, D.C. (MuseWire) – Musical group and interfaith non-profit organization HEARTBEAT will perform and participate in a discussion at the U.S. Department of State on Wednesday, March 6, at 3 p.m. in the Dean Acheson Auditorium. The Bureau of Educational and Cultural Affairs will host the Jerusalem-based organization that unites Israeli and Palestinian youth musicians through music. HEARTBEAT founder Aaron Shneyer is a Fulbright-mtvU Fellowship alumnus who continues to lead the organization after his Fulbright grant ended in 2008.
The Fulbright-mtvU Fellowship allows up to four U.S. students the opportunity to spend one year abroad working on a project that will fulfill the program's goal of harnessing the power of music as a global force for mutual understanding. Public-private partnerships like the one between Fulbright and mtvU, MTV's 24-hour college network, provide unique opportunities for students and scholars to participate in the Fulbright Program.
The goal of HEARTBEAT is to build trust among Israeli and Palestinian youth through the power of music in what they call a sustained music-based dialogue. Collaborating on songs in Arabic, English, French, and Hebrew, the young musicians blend traditional and modern instruments with musical styles that include elements of hip hop, jazz, folk, and rock. Their EP, which features three songs, is available for free download.
The Fulbright Program is the U.S. government's flagship international educational exchange program and is supported by the people of the United States and partner countries around the world. Since 1946, the Fulbright Program has provided more than 318,000 participants from over 155 countries with the opportunity to study, teach, conduct research, exchange ideas, and contribute to finding solutions to shared international concerns.