Yamaha Dante-MY16-AUD Updated for Remote Head Amp Control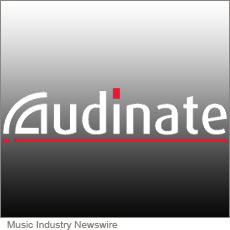 Shizuoka, Japan (MuseWire) – The Audinate Dante-MY16-AUD Mini-YGDAI interface card marketed by Yamaha Corporation has been updated to allow remote head amp control. The updated version allows the head amps in the Rio3224-D and Rio1608-D I/O rack units to be remotely controlled from an M7CL or LS9 digital mixing console.
The Dante network audio protocol developed by the Australia based Audinate company offers outstanding basic performance with low jitter and latency, while also allowing flexible system scaling to accommodate a wide range of applications and capacities. Those capabilities have made Dante a mainstream choice for installations and live sound applications. Yamaha's collaboration with Audinate began in 2009 with the development of the Dante-MY16-AUD interface card, and this year's release of the Yamaha CL series digital mixing consoles saw the world's first implementation of Dante as the standard built-in protocol. With this update the Rio3224-D and Rio1608-D I/O rack units that could previously only be used with the CL series can now be used with digital mixing consoles such as the M7CL and LS9 that do not feature built-in Dante communication capability.
"Now Yamaha digital consoles equipped with Audinate's Dante-MY16-AUD will gain the ability use the head amp control feature and integrate with the new the Rio I/O racks," says Lee Ellison, Audinate's CEO. "This enhancement further extends the complete Dante network ecosystem for Yamaha products."
Visit the Yamaha Pro Audio website for more details on the Dante-MY16-AUD update.
About Yamaha Pro Audio:
Yamaha Pro Audio is known around the globe as a provider of innovative, top-quality solutions for the sound industry. The Yamaha lineup includes a number of world-standard mixing consoles, signal processors incorporating industry-leading DSP technology, power amplifiers based on energy-efficient drive technology, and an extensive range of speakers suitable for everything from live sound to commercial installations.
Visit www.yamahaproaudio.com for the latest news and information.
About Audinate:
Audinate revolutionizes the way that AV systems are connected, by transporting high-quality media over standard IT networks. Audinate's patented Dante media networking technology has been adopted by over 60 OEM manufacturers in the professional audio/visual industry. Dante is used extensively for live performance events, commercial installation, broadcast, recording and production, and communications systems. Audinate is a Promoter Member of the AVnu Alliance™. Audinate offices are located in US, United Kingdom and Australia. Visit www.audinate.com for the latest news and information on the company. Dante is Digital Media Networking Perfected.