WOI portal: New Innovative Swedish Portal Provides Indie Publishing Power
SWEDEN (MuseWire) – The Sweden based music rights organization STIM presents WOI, a new portal for multi-territorial composition rights licensing of independent publishers rights. The WOI portal is a smart solution to collectively provide better negotiating leverage, higher influence over deal terms and more transparency – good news for independents looking to maximize European earnings through digital music service provider contracts.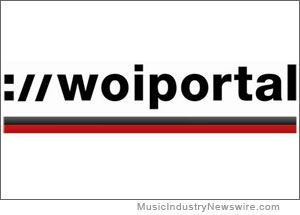 The WOI portal is a unique secure web based application that allows independent publishers the ability to micro-manage their rights on a license by license basis. By giving members full transparency and portal interaction, WOI enables each member that partakes in a negotiation to have control of the terms and conditions of license agreements made with music service providers. Several independent publishers have already submitted their rights to the WOI portal.
"The WOI portal helps independent publishers to close better deals with European online MSPs. Our objective is to position the WOI collective at the same level as the majors in terms of transparency, influence and control," says STIM's Deputy CEO Tomas Ericsson.
Over the last couple of years, STIM has been able to influence a number of processes within the EU that affects licensing in the online market. The Swedish organization holds seats in all major groups and associations concerning the online market, for instance the EC Online Roundtable and Global Repertoire Database Working Group, as well as the CISAC/GESAC Online Working Group. As a result, STIM is able to effectively ensure the needs of independent publishers within the EU and effectively outlining the licensing landscape in Europe.
In addition, STIM has invested in the development of digital solutions for music licensing. Besides WOI, STIM offers world-class back office services through ICE (International Copyright Enterprise). ICE is a joint venture between STIM and UK-based performing rights society PRS for Music.
"With ICE, we are set up to handle multi-territorial back office processing using top of the line technology," says Tomas Ericsson.
WOI: http://www.woiportal.se STIM: www.stim.se/en ICE: www.iceservices.eu .