Turbosound Partners with Audinate and Lab.gruppen in new Flashline Array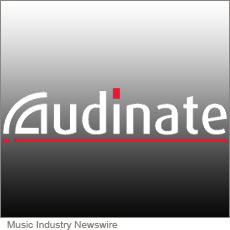 PORTLAND, Ore. (MuseWire) – In a joint technical initiative with Audinate and Lab.gruppen aimed at providing the class-leading performance of the industry standard Lake DSP, the power of Lab.gruppen's PLM platform and Audinate's Dante(TM) networked audio distribution, Turbosound has announced the release of the Dante-enabled 20000DP amplifier to power its new Flashline Line Array system.
Based on the Lab.gruppen PLM platform, and featuring dedicated presets specifically designed by Turbosound's live sound engineering team for use with the company's new Flashline concert touring loudspeaker system, the 20000DP provides four discrete output channels each rated at 4400 watts at 4 ohms, and offers significant advantages in sonic performance and user functionality.
The integrated Dante(TM) networked audio distribution brings its robust developments in networking technology to concert sound reinforcement with extremely reliable, sample-accurate, low latency audio distribution over Ethernet. To radically simplify network set-up and configuration Audinate has developed a sophisticated zero networking discovery in Dante, which makes it possible for all Dante-enabled devices on the network to automatically discover each other and configure themselves as soon as they are connected to the network. This self-discovery technology makes Dante networking a true plug-and-play experience.
John McMahon, Audinate's VP of sales and support comments: "Turbosound and Lab.gruppen are two of the most respected and successful names in the audio business. We are proud to be an integral part of the new Flashline system."
Simon Blackwood, Turbosound's managing director adds: "Our selection of the Dante-enabled Lab.gruppen PLM design platform is a natural choice for our ground breaking Flashline system, with Dante being the widely accepted professional choice for tour sound. The Audinate team has provided great features combined with forward thinking – we consider this to be the most stable and logical TCP/IP based audio distribution solution for tour sound."