Toontrack release Jazz MIDI Pack
Sweden (MuseWire) – Toontrack's new MIDI pack comes with an array of jazz drums – from subtle big band swing and waltz to rowdy blues. All played masterfully and with impeccable nuance and timing by jazz legend in his own right, Morgan Agren.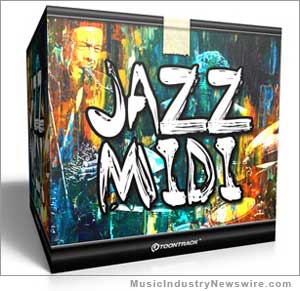 According to the company: "For drums, jazz is likely one of the genres that rely the most on feel, nuance and timing – combined, all parameters presumably impossible to mimic. This is why our ever growing customer base of Toontrack MIDI Line devotees have had a jazz pack at the top of its list for a long time. Who better to realize this pack than longtime Toontrack collaborator and jazz/fusion drum legend in his own right; Morgan Agren? Not only does he have a unique ear and understanding for jazz music, he has been awarded best drummer in several prestigious publications and occasions as well as received praises and accolades from business peers such as Frank Zappa, Steve Vai, Gavin Harrison and Mike Keneally."
Jazz MIDI comes with a large variety of full-song format MIDI, where each song has been performed twice; one basic and one intermediate take. On top of that, in each song folder, the natural turns have been singled out and organized by leading instrument as well as having separate sections for endings and rudiments.
– Full song categorization
– Two individual performances in each song folder: basic and intermediate
– Leading instrument categorization in full 8 bar or more loops
– Rudiment and ending sections
– Big Band, Bossa, Blues and Samba styles in straight and/or swing feel.
Works with EZdrummer, Superior Drummer (optimized for 1 kick, 1 snare, 2 toms, 1 floor-tom, 2 crash cymbals, 1 ride cymbal). $29 download on the Toontrack website.