Sweetwater Hires 12 New Employees – Music Technology Retailer Also Promotes 4 Employees
FORT WAYNE, Ind. (MuseWire) – Sweetwater, the third largest music instrument and pro audio retailer in the U.S., recently hired 12 new employees. The music company also showed its appreciation to four staff members for their exceptional efforts by promoting them. The new hires bring total employment at Sweetwater to 420.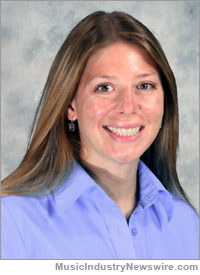 Sales Engineer Matt Lowe is from Snellville, Georgia and has a bachelor's degree in Mass Communications and Music from Auburn University.
Sales Engineer Shaun Friedman received his bachelor's degree in Mass Communications from Ohio State. Friedman comes from Beachwood, Ohio and runs his own company, Unbelievable Beats, which produces original music and beats and offers online tutorials about the process.
Sales Engineer Art Lindman has a bachelor's degree in Audio Engineering from Belmont University. Lindman is from Nashville, Tennessee and has worked at Oceanway Studios and for the Country Music Hall of Fame.
J.R. Dahman has joined the Sales Engineer ranks after eleven years of outstanding service in the Sweetwater EBay Department.
Steven Dilmore has been promoted as the newest member of the EBay team.
Corey Baker has been promoted from the Shipping Department to Retail Store Sales. Baker has a bachelor's degree in Recording Arts from IADT.
Sales Assistant Morgan Randol has been promoted from receptionist. Randol is from Markle, Indiana and is studying Human Resources at Ivy Tech Community College.
Sales Assistant Melissa Crosby holds a bachelor's degree in Business from IPFW.
Downbeat Diner Prep Cook Katy Gensic has an associate's degree in Culinary Arts with a concentration in Pastry.
Receptionist Patrick Luce has a bachelor's degree in Business Administration from Indiana Tech.
Shipping Specialist Ben Kelley is a recent graduate from Churubusco High School.
Shipping Specialist Dylan Poling recently graduated from Concordia High School.
Shipping Specialist Ryan Till is attending Ivy Tech Community College and is majoring in Architecture and Design.
Shipping Specialist Brandon Burkholder holds a bachelor's degree in Science from Indiana Wesleyan University.
Shipping Specialist Matthew Chase lives in Columbia City and is attending Spring Arbor College.
Shipping Specialist Michael Barbour is currently attending Indiana Tech and majoring in Information Technologies.