Steinberg's Nuendo Powers Audio Post on Oscar Winner The Queen
Nuendo forms audio post platform for six-time Oscar nominated production
HAMBURG, Germany — The Oscar winning film The Queen featured Nuendo throughout its post production processes, with all editing, rerecording and premixing done on Steinberg's Nuendo Media Production System software. The audio for The Queen, which was nominated for six Academy Awards, was transferred through several studios all using Nuendo as their primary audio post platform.
Post production was carried out at three of London's premiere post facilities, PD Sound Design, Clarity Post and De Lane Lea. Supervising Sound Editor on The Queen was Paul Davies, founder of PD Sound Design. "We used Nuendo for sound FX, sound design and dialog editing, as well as ADR editing, and it behaved excellently throughout the production," he commented. "Integration with other equipment was also very straightforward and transparent," he added.
The flexibility of Nuendo as a post production platform also played a crucial role in the final mixing of The Queen, a worldwide commercial and critical triumph. The entire project was taken from PD Sound Design to Clarity Post in London, for pre-mixing on Clarity's Nuendo-based systems. Clarity's co-founder Richard Davey explains why Nuendo plays a vital role in Clarity's business: "We've been using Nuendo since version 1, and it just suits us very well. It's incredibly flexible," he commented.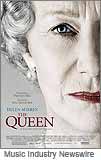 Steinberg's Senior Product Manager for Nuendo, Lars Baumann, commented: "The scalability and efficiency of Nuendo have played a vital role in this production, powering almost all aspects of post on this outstanding film. From editing and sound design to premixing and playback through an analogue console for final mixing, Nuendo has again been able to show the outstanding qualities that have seen it form the backbone of so many top-flight post facilities."
Final mixing on The Queen took place at London's famous De Lane Lea studios, with Clarity's custom Nuendo system playing out through Euphonix MADI converters into the venerable Harrison console at De Lane Lea's Studio 2. As well as its six Oscar(R) nominations, The Queen was nominated for 10 BAFTA awards (winning Best Film) and four Golden Globes, winning twice for Best Actress and Best Screenplay.
PD Sound Design and Clarity Post have been working very closely on a number of other feature productions, with seamless transfer between Nuendo systems ensuring a flexible, fluid yet powerful workflow throughout. Steinberg's website features two interviews with Paul Davies and Richard Davey about their work with Nuendo. For more details, please see .
About Steinberg Media Technologies GmbH
Steinberg is known the world over for its professional media solutions. The company has been developing, manufacturing and selling software products for musicians and producers in the music, film, post production, and multimedia industries since 1984. Steinberg products are used by Grammy(R) and Oscar(R) award winning composers, engineers, and producers.
[tags]Nuendo Media Production System, PD Sound Design, Clarity Post, Richard Davey, Steinberg Media Technologies[/tags]
Movie poster from The Queen is Copr. © Miramax, all rights reserved.