MuseWire™ has a highly experienced team of editors and working journalists who manage the content found in this online art, music, culture and lifestyle magazine.
PLEASE NOTE WE HAD MAJOR WEB SERVER CRASH AUG 5 2016, AND MOVED UP OUR PLAN TO MERGE GA-GA.COM AND MUSEWIRE INTO ONE PUBLICATION. BIT OF A MESS AND SOME CONTENT IS BUSTED. PARDON MESS WHILE WE REMODEL!
MuseWire is a publication of Neotrope® established 1983 in California, USA.
---
Christopher Laird Simmons
Senior Editor and Publisher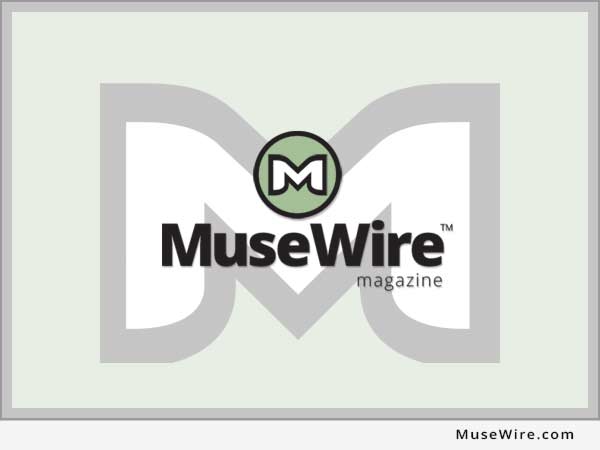 Christopher Simmons is one of those folks sometimes referred to as a "renaissance man" because of his many interests and his ability to be both an artist and a businessman by switching hats as necessary. Similarly, he has been at the forefront of numerous movements combining the arts and technology over the past 25 years.
His various hats have included direct marketing, art direction, illustration, journalism, music, photography, publishing, public relations, video editing, and Web development. He has been a non-stop entrepreneur since his teens — his first successful venture was a mail-order business selling movie memorabilia around the world at the age of 16.
He has composed music themes for two cable TV programs, including the award-winning VidKidCo, produced by the Long Beach Museum of Art's Video Annex. As a musician he performed in several bands in the '80s, including Pets Gone Wild( www.petsgonewild.com ) that was featured in the L.A. Times Calendar section, and was an L.A. Weekly "band name of the week." He released numerous independent self-produced albums of electronic music in the '80s under the name "Bluetoy," which were played widely on late-night alternative music radio shows, and reviewed favorably in music magazines like Electronic Musician. He re-mastered and re-released the albums on CD under his own name between 1996 and 2000 (his CD Beserker is available on iTunes, CDbaby, Amazon.com).
He has also been on the launch team of numerous successful companies including MacMall, FindWhat (now MIVA), and Send2Press Newswire.
He has developed over 500 Web sites since March of 1995, including e-commerce projects for Oprah Winfrey and the No Fear clothing company, and an online 10-hour e-learning video course for DentalHygieneReview. He is also considered one of the first "experts" in search engine optimization (SEO), creating a proprietary technology called ContextEngine™ in 1996 which has evolved over the past decade along with search engines to help Web sites rank higher and "be found.:
He has art directed numerous magazines, and was the Chief Creative at the PhotoVentures ad agency from 1982-1987. He has won two Harvey Measurement awards for most responsive magazine advertising, and an ARPL design award from Apple Computer in 1993.
He wrote one of the first magazine articles on using MIDI sequencing with a Commodore 64, and Sequential Circuits interface in the June 1984 issue of Polyphony (now Electronic Musician). As one of the first proponents of e-book technology in the publishing and advertising worlds, he published an electronic magazine ("e-zine") of fiction and pop-culture called Nu*Real in the Common Ground format in Dec. of 1994 that was available for download on AOL and Internet news groups.
He has written for a wide variety of national and regional print publications including Computer Player, CrossMedia, Digital Imaging, Print on Demand Business, Micro Publishing News, Polyphony, Search Engine Intelligence, and Spazz. His business articles on graphic design and Web development were also reprinted by the Graphic Artist Guild in several issues of their member newspaper. As the founder of a small publishing company (Mindset Press, now Neotrope Press), he developed over thirty small press publications and "fanzines" between 1987 and 1990, including one that was featured in the potpourri section of Playboy magazine.
He has been widely interviewed by publications like PC World on Linux Web hosting (he operated a Web hosting business from 1997 to 2005), TrendWatch on PDF technology, twice by Entrepreneur magazine on PR and marketing, and been invited to speak at Seybold, and the annual meeting of the American Intellectual Property Law Association, among others. He has been interviewed numerous times for Internet radio and Podcast programs over the past six years related to public relations and Internet marketing topics.
He is the president and founder of Neotrope® which is involved in entertainment, marketing and PR; both online and in traditional venues. He is a current member of the Public Relations Society of America (PRSA), and the American Society of Composers, Authors and Publishers (ASCAP). As a public relations (PR) professional he works with companies of all sizes to help them "get ink" in the media and promote their brands and products. He has also served on the panel of judges for the PRSA Excellence in Tech Journalism Awards (2002, 2003, 2004 awards).
LEARN MORE about Christopher Simmons at: http://christophersimmons.com .
John Scott G – (aka "The G-Man")
Contributing Editor


John Scott G is a self-confessed word nerd. A writer of books, plays, scripts, reviews, and political commentary, Mr. G is the author of "Area Code 666," "Secret Sex," and "Ambient Deviant Speedmetal Polka." He also contributes columns and fiction for MuseWire, eNewsChannels, CaliforniaNewswire, and PublishersNewswire.
Mr. G began as an ad agency copywriter on American Medical International (at the time AMI was the 4th-largest hospital company in the nation but has since merged with another humungous hospital corporation). He went on to write 3.7 tons of ad and PR copy in almost every product category — from pun-filled ads for Rent-A-Wreck to fact-packed corporate image pieces for PepsiCo, and everything in-between.
JSG has nearly a decade of experience producing commercials for national and regional accounts in the food, auto, computer, and broadcast industries. On one commercial for a pizza chain, he was the writer, producer, director, cameraman, and voiceover talent. (Yes, just like Ed Wood but without the dress.)
In addition, Mr. G wrote songs as an underground recording artist called The G-Man, creating electronic music heard on dancefloors and at illegal raves — and he was pleasantly surprised when some of his compositions were licensed for use in radio and television commercials.
Collaborations with DJ Insane, Doug Colosio, Scott Joss, Merle Haggard, and James Sotelo followed, as well as work under a variety of pseudonyms, including Jonny Harmonic, Gerald Laurence (the motion picture "Final Approach"), and Brian Forest.
Every day, John Scott G happily rubs a few phrases up against each other to create sparks in your brain. You're welcome.
LEARN MORE about John Scott G at: http://www.johnscottg.com/.
Raychel Harvey-Jones
Contributing Editor


Raychel Harvey-Jones is a British born journalist now living the American dream. As a multi-media journalist and producer Raychel has worked for Bloomberg, Accuweather, ABC News Now and more recently NBC in Washington D.C.
She has been a past contributor to the Neotrope® News Network and is now a contributor to MuseWire™.
LEARN MORE about Raychel Harvey-Jones at: http://www.raychelharvey-jones.com/.
Loren Weisman
Contributing Editor


Loren Weisman (www.lorenweisman.com) is an accomplished music producer based in Seattle, Washington. Having worked on over three hundred albums, Loren has also worked on numerous television, film, video game and radio productions, from New York to Los Angeles, Boston to Seattle. Loren is also the founder of Brain Grenade Entertainment LLC, and the author of the Freedom Solutions Recording Plan. Loren has also written The Artist's Guide for Success in the Music Business, a book to help independent musicians achieve self sufficient and sustainable success.
A focused attention to detail and an innovative eye for possibilities are the trademarks of Loren's unique creative philosophy. By meticulously defining and refining all the elements of a project with the artist, he ensures that every project meets the artist's goals and dreams. Then, by applying his creativity, insight and experience to the project, Loren can create compelling musical experiences, with just the right sounds in just the right places.
Loren began his career on the east coast, working as a session and touring drummer for artists in genres ranging from Jazz, Latin and Blues, Rock, Funk and Fusion. Taking the advice of a friend, and through the knowledge gained with abundant studio experiences, Loren tried his hand at producing with dynamic success. After years of working with artists ranging across a diverse spectrum of genres, Loren mixes industry standard recording methods with his pioneering, independent approach.
Talent, creativity, spontaneity, and attention to detail describe the style and approach Loren takes to recording artists. Inspired by the structures of classic Motown, Loren lays out the foundation and the initial details of every recording in advance to achieve the most complete, creative and professional sounding album possible. From preproduction to budget planning, recording to post production, and all the creativity and design in between, Loren works together with the artist every step of the way to optimize every element of the project. He further distinguishes himself from many other producers by not taking royalties, percentages or production points. This leaves the artist in total control of their product with the most avenues for success and sustainability.
Loren is also the founder and chair of the advisory board of Brain Grenade Entertainment, a revolutionary music enterprise for the independent musician, specializing in production, promotion, marketing and branding. Brain Grenade Entertainment provides explosive ideas, methods and applications for artist production, empowerment and sustainability.
Anne Wynn Cox
Contributing Editor


Anne is a free-lance writer and editor. She most recently worked as content editor for a book written by a retired Pentecostal pastor's wife. During her lifetime, she has worked as a nurse's aide, waitress, office manager, marriage counselor, free-lance ghost writer, and house wife. She was married for 46 years before being widowed almost 10 years ago (2003). She has two sons and currently resides in the high desert of Southern California.
As hobbies she likes to make her own clothes, craft and repair costume jewelry, quilt, and prepare gourmet meals for her wide circle of friends. She also mentors younger adults who are troubled and in a transitional period in their lives. She's a wicked canasta player and loves to play partners with her 90 and 80 year old friends. Anne is currently in her early 70s.
» Read articles by Anne Wynn Cox
David Kronemyer
Contributing Editor


Mr. David Kronemyer started his career in the music business playing 12-string electric guitar in a folk rock band. Lacking sufficient talent to continue as a performer he began to manage bands and promote shows. He formerly was Vice President of Capitol Records and Senior Vice President of Atlantic Records. Segueing to the movie business he became President of Gold Circle Films and then President of Cerberus Films. He currently is producing records and directing independent movies, none of which have much commercial potential. More at: www.kronemyer.com.
Danielle Egnew
Contributing Editor
Named one of the Top Female Producers in Music (Music Connection Magazine) and included as one of the Ten Most Powerful Women in Music (Curve Magazine), multi-award-winning Musician / Writer / Producer Danielle Egnew burst onto the scene fronting and producing all-female sensation Pope Jane and has produced and released a total of 15 albums in five genres. A Montana native, she has written for many artists including Chris Ledoux. Danielle is also an accomplished filmmaker, composer, and actress, and her diverse career has been the subject of several magazine cover stories and books by Billboard Publishing.
In addition, she is recognized internationally as a Clairvoyant whose successful work with law enforcement on cold cases has lead to on-camera media work as a Psychic, as well as creative consulting on hit paranormal TV programs. Currently Danielle resides in Los Angeles, where in between tours and film schedules she is an air personality on LA Talk Radio. She is signed to Maurice the Fish Records (Seattle / Los Angeles). More at: www.DanielleEgnew.com.
Liisa Andreassen
Contributing Editor
Liisa (yes, spelled correctly!) writes for several national and regional magazines; daily and weekly newspapers; and business-to-business newsletters. Before joining the Neotrope News Network, she worked as an editor for a national medical publishing company where she managed a team of writers and did market research for new launches. Liisa also worked in the catering business for several years, and as a result, specializes in writing about the food and beverage business and has two monthly columns that feature chefs and wine experts.
Liisa received her Masters in Media Studies from the New School for Social Research in New York City and is currently a member of the Public Relations Association of Western North Carolina. She resides in the beautiful town of Asheville, NC in the heart of the Blue Ridge Mountains.
MuseWire™ is a trademark of Neotrope – all rights reserved. Neotrope® is a trademark and service mark registered in the U.S. and other countries.