Surroundphones and BETA Records Team for Premium Audio Upgrade to MP3 Music Files
LOS ANGELES, Calif. — BETA Records, the expanding international network and community of music artists and fans, will partner with Surroundphones Holdings Inc. (SoundWave360), enabling artists to upgrade MP3 music files with a proprietary process giving their music more analog sound, cleaner dynamics, higher signal-to-noise ratio and more depth in playback, particularly in the portable headphone environment. "We know that recording professionals are pleased at the idea of higher quality MP3 files and that this new SoundWave360 breakthrough will help every BETA Records artist stand out in the music marketplace," notes Chris Honetschlaeger, BETA President.
The SoundWave360 process uses mastering techniques with a series of processes created by Founder and Chairman, Paul Gilman. "We are proud to be offering this service to BETA Records' artists as we see them as being the leaders in the next model for the music business."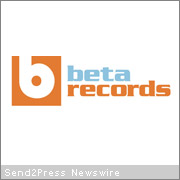 SoundWave360 CEO Raymond McGlamery comments, "Having been in the business of music at WMG and a number of other labels, I have seen the need for this type of community for several years. BETA Records has a focus unlike other social networks coupled with new technologies that allow artists and fans to truly support each other creating new avenues for publicity and revenue. This is a dream partnership for us to show off our technology and give artists a leg up who need one."
About BETA Records
BETA Records is a hybrid community that actively finds, produces, and showcases unsigned artists to the music industry and distributes content to fans via digital channels. BETA offers each artist a dedicated page (www.betarecords.com) to profile personal information, stream and/or download music, blog and email with fans, and much more.
About SoundWave360
Soundwave360 is a new groundbreaking and patented audio technology by which any audio source can be processed and given dimension and clarity for distribution by any model. SoundWave360 can be applied to any audio component, be it audio only, video, audio books, film and television. The parent company, Surroundphones Holdings Inc., is a privately held company.
[tags]BETA Records LLC, Soundwave360 audio technology, Surroundphones Holdings Inc, Paul Gilman, Chris Honetschlaeger[/tags]