SoundExchange together with AFM, SAG-AFTRA and The Fund Announce Four New Reciprocal Agreements with Artist Societies Worldwide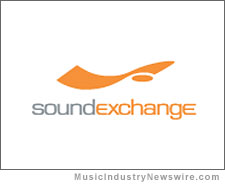 WASHINGTON, D.C. (MuseWire) – SoundExchange announced today, in conjunction with the American Federation of Musicians (AFM), SAG-AFTRA (Screen Actors Guild – American Federation of Television and Radio Artists) and The AFM and AFTRA Intellectual Property Rights Distribution Fund ("The AFM and AFTRA Fund"), that the organizations have signed four multilateral reciprocal agreements for collection of sound recordings royalties with Cyprus (ASTERAS), Germany (GVL), Japan (CPRA/Geidankyo) and Sweden (SAMI) foreign artist societies.
SoundExchange is now able to collect digital performance royalties on behalf of its featured recording artist members and both unions. The agreements also allow for The AFM and AFTRA Fund to collect digital royalties for non-featured artists from the four territories.
These agreements are part of SoundExchange's comprehensive, proactive global effort to maximize foreign royalties for its members. This announcement follows on the organization's recent initiative to no longer deduct an administrative rate for royalties collected from foreign societies. The signing of these agreements demonstrates the continued dedication of SoundExchange, AFM and SAG-AFTRA to obtain foreign royalties on behalf of American recording artists for sound recordings performed through digital radio worldwide.
The collection of international royalties is one of the many benefits available to anyone that registers and becomes a member with SoundExchange. For more information on SoundExchange's international efforts or to become a member, visit www.soundexchange.com.