SoundExchange Appoints Scott Day as chief technology officer
WASHINGTON, D.C. (MuseWire) – SoundExchange has announced the appointment of Scott Day to the role of chief technology officer (CTO). Scott will assume responsibility for identifying and implementing technology innovations that create strategic business value for the organization.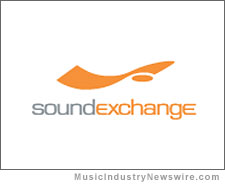 Most recently, Scott served as CTO at financial services and media company The Motley Fool where he led the organization's technology team. In this role, his leadership enabled the launch of a mutual fund business, creation of new premium services, and expansion of international markets while the company exceeded financial goals and hit highs in customer traffic and retention.
"We are pleased to have Scott onboard as an anchor to our world-class technology team," said Michael Huppe, president, SoundExchange.
"Naturally, as both the organization and digital music services continue to grow, we will constantly strive to improve our methods for tracking and distributing payments from over a thousand services to even more artists and labels. I'm confident that Scott will be a tremendous asset in this regard."
Prior to Motley Fool, Scott was vice president of application software and analytics at In-Q-Tel, the strategic investment arm of the U.S. Intelligence Community. Previously, Scott was vice president of information technology at ProFund Advisors, an index-based mutual fund company, and he was also a founding employee and vice president of systems development at the innovative financial-services firm FOLIOfn. Scott spent several years in IT consulting as senior principal at American Management Systems (now CGI) and as senior consultant at Andersen Consulting (now Accenture).
He earned a master's in management of information technology from the University of Virginia, and a bachelor's of electrical engineering from the University of Notre Dame.
Additional information on SoundExchange's management team can be found on the company's website at www.soundexchange.com .