Singer-Actor Corbin Bleu Signs on as National Spokesperson for Starlight Children's Foundation
LOS ANGELES, Calif. (MuseWire) – Starlight Children's Foundation is pleased to announce that Corbin Bleu is the new national spokesperson for the nonprofit organization, which is dedicated to helping seriously ill children and their families cope with their pain, fear and isolation through entertainment, education and family activities. "Corbin has been a tireless supporter of Starlight for several years, and since our mission is very close to his heart, we are confident that he will present Starlight impeccably to the public," said Paula Van Ness, CEO of Starlight.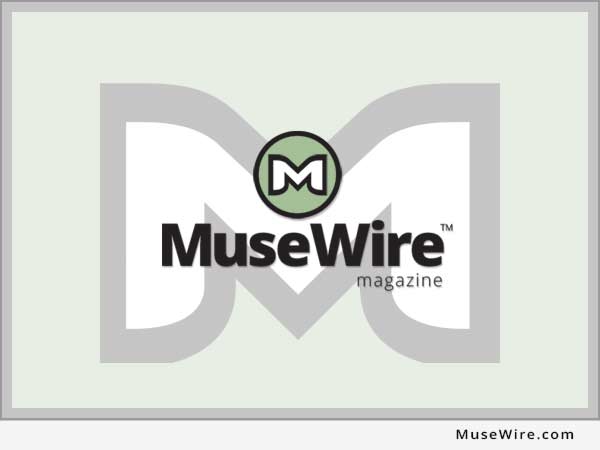 "But also on a personal level, I've seen him interact with our children, and he has a way of making each child feel like he's the only person in the room. That innate ability to connect heart-to-heart is Corbin's greatest gift to our cause."
Three years ago, Starlight introduced a group of young supporters termed 'StarPower Ambassadors' (www.starlight.org/starpowerambassadors) — youthful film and television actors, athletes and performers who commit to use their time, energy and initiative on behalf of seriously ill children and their families. Having been involved with Starlight even before this group was established, Corbin became an inaugural member and further devoted himself to brightening the lives of the seriously ill children that Starlight serves any way he could. He has spent countless hours with Starlight children both in and out of the hospital, has volunteered numerous hours of his time to support Starlight's programs, and has represented Starlight at various events, including serving as the host of last year's annual "A Stellar Night Gala."
At this year's A Stellar Night Gala (www.starlight.org/gala2009press) at the Beverly Hilton on Friday, March 27, Corbin Bleu was named the organization's new national spokesperson.
"The work of Starlight is truly inspiring," said Corbin. "It is a privilege for me to be able to represent an organization whose work has changed the lives of so many kids. I am proud to be representing them and their mission, but especially to participate in their amazing programs."
Corbin Bleu has set up a fundraising page where his fans can help him support Starlight at www.firstgiving.com/corbinbleu.
Corbin Bleu gained international attention as part of the cast of the Emmy-award winning Disney Channel original "High School Musical" movie series and has evolved into one of the world's hottest young talents. Bleu's second studio album, entitled "Speed of Light," was released this month and distributed by Hollywood Records. The first single from the album is "Moments That Matter." His solo debut, "Another Side," featured hit singles "Push it to the Limit" and "Deal With It" which both became a top 10 most downloaded songs on iTunes.
Bleu's first single, "Push it to the Limit" debuted at number 14 on the Billboard Hot 100 Chart. Bleu will star in William Dear's "Free Style," as Cale Bryant, a young motocross racer looking to win the Amateur National Championships while supporting his family. Bleu's first leading film role was in Bart Freundlich's "Catch That Kid," opposite Kristen Stewart. He went on to star in Disney Channel films, "Jump In."
Other film credits include Paul W.S. Anderson's "Soldier" with Kurt Russell; Dean Parisot's "Galaxy Quest" with Tim Allen and Sigourney Weaver, and Kinka Usher's "Mystery Men" opposite Ben Stiller and Hank Azaria. On stage, Bleu starred in the Off-Broadway production of "Tiny Tim is Dead" as well as "Brothers of the Knight" with Debbie Allen. His numerous television credits include NBC's "Flight 29 Down," "ER" and Disney's "Hannah Montana." Bleu attended the prestigious Debbie Allen Dance Academy as well as the Los Angeles County High School for the Arts as a theatre major.
About Starlight Children's Foundation
When a child or teenager has a serious medical condition, everyone in the family is affected. For 25 years, Starlight Children's Foundation has been dedicated to helping seriously ill children and their families cope with their pain, fear and isolation through entertainment, education and family activities. Starlight's programs have been proven to distract children from their pain, help them better understand and manage their illnesses, and connect families facing similar challenges so that no one feels alone.
Through a network of chapters and offices, Starlight provides ongoing support to children, parents and siblings in all U.S. states and Canadian provinces with an array of outpatient, hospital-based and Web offerings. Programs are also delivered internationally through affiliates in Australia, Japan and the United Kingdom.
To learn more visit www.starlight.org.