Round #1 LAMN Jam Music Contest Winners Announced: Sad Robot, and Hewan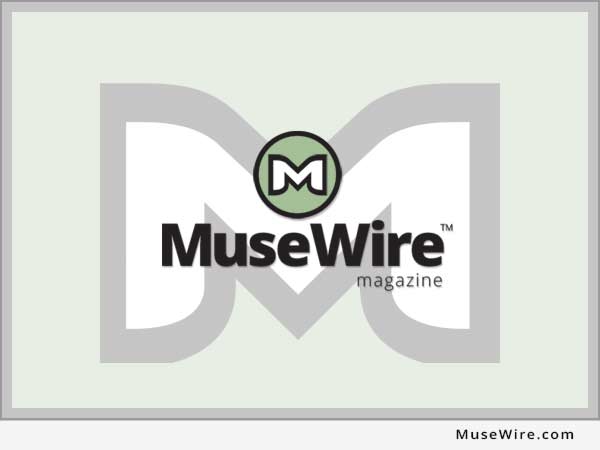 HOLLYWOOD, Calif., June 2, 2014 (MuseWire) - The Los Angeles Music Network (www.lamn.com) is pleased to announce the winning artists of Round #1 of its Rock / Pop and Urban / R&B / Hip Hop music contests: Sad Robot and Hewan, respectively.
L.A.-based band Sad Robot, led by the "sex pot" Kat Pawlak, drove it home with their infectious tune "Hold On" that's raised the band's profile and gotten spins on radio powerhouse KROQ-FM. Their unique three-person wall of sound has enabled them to create their own voice in the indie rock scene, and recently grabbed the attention of Virgin Records EVP Ron Fair. Their emotional lyrics plus a heavy power fuzz sound span pop to dirty indie rock. Their catchy songs and high-energy stage show made them unanimous favorites of LAMN Jam Talent Judges.
Hewan (pronounced: Hey-wan) wowed talent judges with her clever lyrics of "Love In A Haystack" and sultry vocals. A singer/songwriter from the Bay Area, Calif., she says, "My story is simple: In 2011, I hit the reset button on my life, left my nerdy corporate job at a tech company to pursue a full-time career in music. That was the 'easiest-hardest' decision in my life! I moved to L.A. and since then I've been developing my art and learning how to navigate through the crazy music industry." We're glad to have Hewan in L.A.!
Sad Robot and Hewan advance to the semi finals along with Young Beautiful In A Hurry and Zach Jones (rock), and Lydia Rene and Trademark (urban).
RSVP at LAMN.com NOW for Upcoming Dates in 2014!
* June 24 - Pop / Rock #2 - Accepting Submissions NOW
* July 29 - Urban / R&B / Hip Hop #2 - Accepting Submissions NOW
* August 26 - Pop / Rock Semi-Final
* August 27 - Urban / R&B / Hip Hop Semi-Final
* September 30 - Pop / Rock Final
* October 01 - Urban / R&B / Hip Hop Final.
INDUSTRY EXPERTS JUDGE TALENT:
Talent judges at the rock and urban contests included:
* Jan Linder Koda, Producer / Artist Development Expert, Angel Diva Music;
* Jessica Cole, Music Publisher, President of Lyric House;
* Joe Solo, producer of hit acts including Macy Gray, Fergie;
* Mark Mazzetti, A&R, Record Company In A Box (John Mayer, Sting, Janet Jackson);
* Molly Bohas, Publisher, North Star Media;
* Owen Husney, artist manager (signed Prince to Warner Bros. Records, has earned 10 gold & platinum albums);
* Shakim Williams, multi-platinum producer (Akon), executive producer and host at LA Talk Live;
* Shele Sondheim, producer and publisher, CSM Words & Music.
HAND-PICKED EXPERTS:
These experts are selected because of their influence. Since launching 2014 LAMN Jam less than a month ago, three performers have been offered publishing deals by our talent judges and one has been signed to management. At past LAMN Jams, performers have been signed on the spot, their music placed in network television, and gotten production deals.
THE RECORD INDUSTRY'S ANSWER TO AMERICAN IDOL(R):
LAMN Jam Music Contests feature artists who perform ORIGINAL material, receive CONSTRUCTIVE feedback and PERSONAL attention. LAMN Jams are live A&R.
OVER $40,000 IN PRIZES + PRICELESS OPPORTUNITIES:
Winners receive an artist development package designed to advance their careers. Finale winners (Rock and Urban) each receive a prize package valued at almost $40,000+ value including consultation with artist development experts, production, mastering service, gear, software, subscriptions to professional publications, resources, press release service, book-keeping and professional photography session. More details at http://www.lamn.com/ .
2011 LAMN JAM WINNERS:
Their 2011 LAMN Jam win helped launch the Mowglis who just completed a major U.S. tour. After winning the 2011 LAMN Jam, they were immediately signed to a management deal by talent judge Antony Bland, then signed with Universal / Photo Finish Records. They have been featured on primetime network TV (Letterman, Leno, Kimmel) and now get radio airplay in primary markets and sell out shows across the U.S.
2007 LAMN JAM WINNER REACHES EUROPE:
Aloe Blacc won the 2007 LAMN Jam by a landslide and has been busy and increasingly successful ever since. You've probably heard his hit "I Need A Dollar" - theme song for the HBO series "How To Make It In America" - which broke the Top Ten in Europe.
2006 LAMN JAM WINNER HITS BIG TIME:
After winning the 2006 LAMN Jam, Tim Fagan was invited to tour with the Goo Goo Dolls and with Billboard Top 20 artist Colbie Caillat. With Caillat he co-wrote the Jason Mraz duet "Lucky," a 2010 Grammy(R) Winner. Fagan is now a staff writer for Sony ATV Music Publishing.
WE LOVE OUR SPONSORS:
Send2Press Newswire (Send2Press.com), Epic Proportions Tour, North Star Media, RBC Records, Dearth Music Licensing, Dream Team Directors, Universal Mastering Studios, Discmakers, Record Company In A Box, Vincent Loris, Music Business Registry, Dinah Perez Legal Services, LaFamos PR & Branding, NARIP, Clear Lake Recording Studios, Angel Diva Music, Harry Fox Agency, Songfile, Justin Winokur Photography, Sonshine Photography, Teri Danz., Ableton, Sonnox, TC Group, Harmony Singer Pedal, Fuchs Audio, Gauge Precision Instruments, D'Addario and Ableton.
* Need a photo? JPG/GIF images available at:
http://bit.ly/LAMN-Jam-Sad-Robot
http://bit.ly/LAMN-Jam-Hewan
http://bit.ly/LAMNjam
http://bit.ly/LAMN-Jam-Logo
http://bit.ly/LAMN-Logo .
All trademarks acknowledged.
NEWS SOURCE: Los Angeles Music Network
This press release was issued by Send2Press(R) Newswire on behalf of the news source and is Copyright © 2014 Send2Press and the Neotrope(R) News Network - all rights reserved. (GRF)