Rock Festival June 24th for Heart Transplant Fund to be Established in the Name of 'Iron Butterfly' Bassist Lee Dorman
ANAHEIM, Calif. (MuseWire) — A benefit concert in the name of original Iron Butterfly bass player Lee Dorman will be held Sunday June 24th at the Phoenix Club in Anaheim, next to the Honda Center. Iron Butterfly shook the music world in 1968 with the release of the monumental LP, In-A-Gadda-Da-Vida, featuring the 17 minute side-long track that outsold every record in the history of recorded music within the first year of its release.
Dorman, who has been the driving force for Iron Butterfly for over 30 years, has had his share of heart problems for the last 6 years, but still continues to tour with the band – and, as far as the fans are concerned, hopefully for quite some time to come!
That's why original "Iron Butterfly" drummer Ron Bushy, guitar player Charlie Marinkovich, and keyboard player Martin Gerschwitz (together with a few friends) decided to start a "Heart Transplant Fund," which will make it much easier for Lee Dorman to get a new heart, if needed – so the band can keep playing and the music can live on, or the money could also be used for another musician in need of the same transplant!
The benefit event will feature not only Iron Butterfly, but also 4 members of the latest version of The Animals (House of the Rising Sun, We Gotta Get Out of this Place, and Don't Let Me Be Misunderstood, etc.), better known today as the Kings of Classic Rock !!!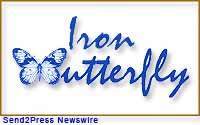 Additional performing bands include well known south county bands such as West Coast Strays, The Longhaired Lunatics, Vibe Tribe, Tricia Freeman Band, The Ravers, The De Luz Band, Phunkle, Martin Gerschwitz & Friends, as well as various local Anaheim area performers and acoustic acts, such as Sacrificial Slaughter, Barflys, Hanley Page, 12 year silence and Kimble & Kat!
Hosting the benefit is the Phoenix Club, a six-acre German cultural entertainment center, with multiple facilities capable of hosting several hundred people.
The actual schedule and playing time of the bands will be posted on the below mentioned websites very soon! The band performances begin Sunday, June 24th at 1pm (doors at 12 p.m.) and continue into the evening!!
VIP tickets will be available for $50 (includes close to the stage seating, and a "Meet and Greet" with the bands of your choice), regular tickets are $25 in advance and $28 at the door!
Tickets are available through the following websites: http://www.allesklarmusic.com and http://www.thephoenixclub.com.
[tags]rock benefit concert, Iron Butterfly, bass player Lee Dorman, Phoenix Club Inc[/tags]