Renowned Artist Robert Earl Keen Joins Splother
NASHVILLE, Tenn. (MuseWire) – Cutting-edge, online music licensing site Splother.com is pleased to welcome legendary singer/songwriter, Robert Earl Keen, to their team as Strategic Advisor. In his position, Keen will provide strategic advice, artistic vision and act as a voice for the company.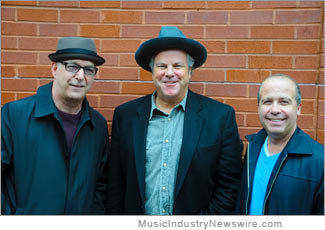 "We are beyond excited to welcome Robert to the team," says founder Dave Durocher. "The level of integrity and independent spirit he brings to Splother is invaluable."
The first site to offer click-to-purchase mechanical licenses for the use of music in products, as well as sync licenses for music placement in soundtracks and advertising, Splother is a platform that allows qualified independent musicians, including songwriters and developing artists, to showcase their images and music directly to brand managers, music supervisors, and creative directors. Their growing roster of talent includes Grammy Award winning composers and a wide range of musical genres providing songs from around the globe for licensing.
Because of this innovative approach, Splother was just named to the Nashville Post's Tech 25 list of Middle Tennessee's Brightest IT Ventures in the magazine's December / January 2011 issue.
"I have experienced the antiquated licensing system for many years and have often thought there must be a better way," explains Keen. "I think Splother is brilliant in its simplicity and artist-friendly approach. I've known and worked with Dave Durocher for twenty years. He is the salt of the earth when it comes to personal relations in business. It comes down to a visionary idea and a steady hand. I am over the moon about being included in the creation and growth of Splother."
About Splother:
Founded in 2010, by music publishing executives Dave Durocher and Steve Toland, along with branding and marketing executive Jason Collins, Splother.com, offers click-to-pay mechanical and sync licensing of music for films, TV, advertising, and product placement to music supervisors, brand managers, and creative directors. The site gives independent artists the power to offer their creative catalog for licensing and receive a royalty percentage much higher that the industry norm. Splother is the online destination for music supervisors and brand managers who need access to the absolute best in independent music for branding and sync licensing opportunities quickly and conveniently.
For more information on Keen, visit his website at www.robertearlkeen.com .
Photo Caption: Dave Durocher, RobertEarl Keen, Jason Collins.