Philly Teen Country Music Phenom Releases Debut Album – 'Torri Melhart – The Acoustic Sessions EP' Hits iTunes, Amazon Worldwide
PHILADELPHIA, Pa. (MuseWire) – Meet Torri Melhart, a 14-year-old Country singer and songwriter from the Philadelphia area who is having a great year. More than 50,000 Twitter followers and 3,000 Facebook fans make up her "Melhearts" and are helping her generate tremendous buzz as a young performer trying to prove herself on the national country music scene.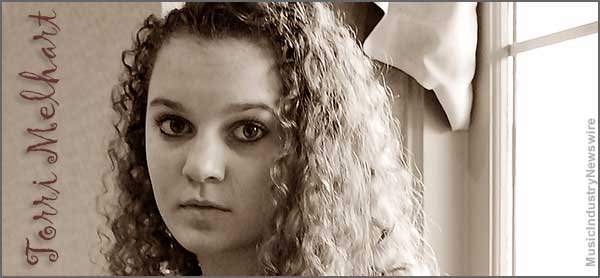 "In today's music business, full of mass-produced Disney wannabes and cookie-cutter teen idols, Torri breaks through with a refreshingly honest, country-soaked voice that I can only describe as girlish, vulnerable, and utterly unique," says guitarist Craig Allen, a member of her band and himself an accomplished local musician.
"She's a one-in-a-million kind of talent," adds rhythm guitarist Radka Kasparcova, who is a newcomer to Torri's band and, at age 14, a guitar prodigy herself who has her own sponsorship from Daisy Rock Guitars.
Fresh off her debut CD, "Torri Melhart – The Acoustic Sessions EP," which was just released worldwide on iTunes and Amazon, Torri is in many ways your typical 14-year-old girl: hard to wake up in the morning, dreads school work (although she is an "A" student) and lives for the time she gets to spend with her friends. What makes her unique, however, is an amazing set of pipes well beyond her age. Keying her early success is the CD she made as a demo, which has since opened a lot of eyes in the country music world. She made her debut on iTunes on March 5, which Torri describes as "the coolest thing ever!"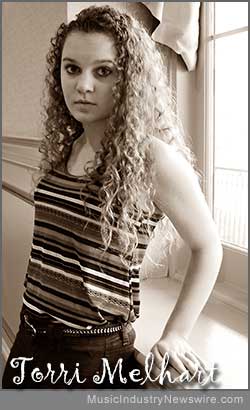 Torri spent her early childhood in Corpus Christi, Texas – immersed in country music and a strong Christian faith by her parents and grandparents. After a move to West Chester, Pennsylvania, she became active in the music program at Advent Lutheran Church, where a family friend who is a vocal coach discovered her.
Torri soon began taking 90-minute lessons twice a week in pursuit of becoming a polished and professional artist, and her self-marketing on Twitter has resulted in a legion of loyal fans that praise her uniqueness.
Her sudden success, however, has not had an adverse effect on her personality or her studies. She performs well in school and cares deeply about other people and the issues affecting them. The video for her first single, "Letting Go," released in early March, was handmade by Torri and addresses the issue of bullying in a serious and heartfelt way. She's also already hard at work writing music with her backing band for her next album and is gearing up for a busy spring and summer of live performances, including a week in Nashville in early July with the hope of attracting the attention of producers and record labels.
Asked if she's going to be the next Taylor Swift, a question she hears quite often, Torri's response underscores her "do-it-herself" attitude: "I really don't want to be the next anyone. I want to be the first 'me.'"
If you'd like more information about this topic, or to schedule an interview with Torri Melhart, please visit www.torrimelhart.com or call publicist KC Cramer at 484/639-9090.
YouTube: youtube.com/torrimelhart
ReverbNation: www.reverbnation.com/torrimelhart