Ohm Force updates audio plugins and virtual synths to 64-bit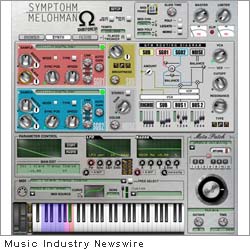 PARIS, France (MuseWire) – Ohm Force this week announced the release of new 64-bit versions of classic plugins such as Ohmicide (multi-band distortion), OhmBoyz (multi-tap delay), Quad Frohmage (filter bank), Predatohm (multi-band distortion), Symptohm (synth), Mobilohm (phaser), Hematohm (frequency shifter), Ohmygod! (comb filter), Frohmage (filter), and Symptohm PE (synth). Additionally, a 10 percent discount is being offered through May 9, 2012 (see Ohm Force website).
Each plug-in comes as VST for Windows (64-bit), VST for Windows (32-bit), VST for Mac (32/64-bit), RTAS for Windows (32-bit), RTAS for Mac (32-bit), and AU for Mac (32/64-bit).
And can be purchased as pack license (all formats plus future upgrades included) or as slightly cheaper single license (one particular format with no switching or upgrading possibilities). As a result, owners of a pack license will find the 64-bit formats in the list of products purchased on the website after logging in. On the other hand, owners of a single license can upgrade to pack license via the appropriate section paying only the difference between both prices. For users who already own one or several products, it is possible to get the full content of a bundle at a very advantageous price using the Cohmpletion formula.
More information: http://www.ohmforce.com/ .