Native Instruments launches information portal for 'Stems' multi-channel audio format for creative live performance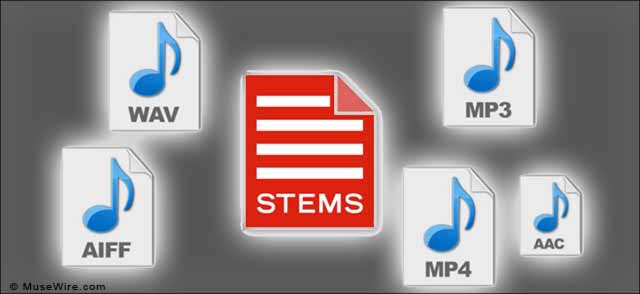 Native Instruments (NI) today announced the public launch of a new information portal on the "Stems" audio format, at www.stems-music.com. The website outlines what the heck the new format is for, and NI describes the new multi-channel audio format as being "for creative DJing and live performance."
Native Instruments chose to mark the occasion with Stems-focused on-site events at Sónar 2015 in Barcelona.
Already in the run-up to this event, the Stems format has been gathering considerable momentum. The music community responded highly enthusiastically to the original Stems announcement in May 2015, and since then, the list of industry partners who have committed to supporting Stems – including hundreds of artists and music labels, five online music stores and seven worldwide digital distributors – has grown rapidly and constantly. See the attached list of Stems partners for names and quotes.
The Stems website launch coincided with the pioneering music festival Sónar 2015 in Barcelona – the ideal setting to showcase the new format. Moderated by CDR's Tony Nwachukwu, a Stems roundtable discussion panel featuring international electronic music figures Carl Craig, Luciano, and Kerri Chandler, and Infiné label founder Alexander Cazac, explored the full potential of the new Stems format.
Speaking at the event, Kerri Chandler commented: "Playing with Stems blew my mind. If you can imagine taking some of your favorite artists and breaking their songs down into different parts – that is how it works."
Techno stalwart Carl Craig, a leading supporter of the new Stems format, added: "Not only is Stems technologically incredible but also it presents an opportunity to energize music industry revenues."
Speaking on the topic of how Stems could transform live performances possibilities, Luciano added: "With Stems, you can start creating things that are out of everyone's expectations – and that is when the magic happens."
Developed by Native Instruments, Stems is an open, multi-channel audio file format designed for creative DJing and live performance. The new format introduces the ability to freely interact with a track's different musical elements. Each 'stem' can be controlled independently to create instant new mixes, mashups, instrumentals, a cappellas, and more.
Additional information on Stems is available at:
www.stems-music.com
VIDEO: