NARIP Events New York: Touring for a Living – How to Make the Mo$t from the Road
NEW YORK (MuseWire) – NARIP New York assembles a top line-up of speakers including agents, buyers and artist managers to discuss the strongest sector of the modern music business: the concert industry. Where are the best opportunities today? Join us at this special program.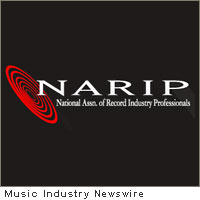 Record sales may not be huge in recent years for many artists, yet some have set income records by touring. Your clients can tour successfully, too!
Learn the tips and tricks of the big acts, and get all the info used by mid-line artists, newly signed artists, and indie artists who are making the most of touring opportunities.
Plus, learn the best ways to turn concerts into CD sales!
This NARIP program will cover:
•Success for acts in all career phases and stages
•When and why to go on the road
•Identifying target demographics
•Reaching your acts' ideal audiences
•Who handles what on a tour
•Different career options for different types of artists
•Touring with or without a record deal
•Leverage with venues and buyers: how to make the best deal
•Planning and budgeting tours.
GUEST SPEAKERS (scroll down for profiles):
Steve Lurie, President of Music Without Borders and Executive Director, NARIP New York (panel moderator)
Alan Wolmark, CEC Management
Other speakers TBA.
WHEN
Tuesday, November 10, 2009
6:30 p.m. – Registration opens
7:00 p.m. – Program begins
9:30 p.m. – Program ends
WHERE
Fordham University at Lincoln Center
113 W. 60th Street – MacMahon Hall Lounge, Room 109
(between Columbus & Amsterdam Avenues)
New York, NY 10023-7472
NOTE: Upon entering the building, please announce yourself at the security desk, and you will be directed to MacMahon Hall Lounge. Click here for map.
WHO SHOULD ATTEND
Concert Promoters, Agents, Tour Managers
Producers, Artist Managers and Artist Reps
Record & Music Publishing Executives
Music Attorneys
Accountants, Business Managers & CPAs
COST
$25 for NARIP Members
$40 for Non-Members
$75 for lawyers who wish to receive MCLE credit
Attention attorneys: receive MCLE credit for attending this program for only $75. Request for MCLE Credit approval is pending. Select Premium Ticket option below.
PAYMENT METHODS
1. Online (just scroll down) using PayPal or any major credit card (you need not be a PayPal member)
2. Call 818-769-7007 with credit card
3. Walk-up if space permits. NARIP events sell out, advance registration is recommended.
No refunds, all ticket sales final. We appreciate your cooperation.
QUESTIONS?
Call 818-769-7007 or contact NARIP.
http://narip.com/index.php?page_id=5&task=form&id=86 .
About Steve Lurie
Steve Lurie is Executive Director of NARIP's New York chapter. He is also founder and president of Music Without Borders, LLC, and draws on more than 20 years of experience in the music industry as a concert producer, professor, performer, lecturer, retailer and columnist. Since 2003 he has produced more than 3500 concerts by artists from around the world for venues throughout the United States. As an educator, Mr. Lurie developed the Music Business Certificate for the School of Continuing and Professional Studies and taught "Developing Your Own Record Label" from 2000-2005. He was a faculty member at the University of Hartford's Hartt School of Music from 1999-2004 where he taught courses in music business and music management. He was also hired to develop a music business program at The New School in New York. Mr. Lurie has lectured on music industry issues throughout the US, Canada and Europe. In 1998, Lurie was invited to keynote at WOMEX (Worldwide Music Expo) in Stockholm, Sweden on the topic of record retail in the United States. In February of 2005 he presented several lectures on music publishing and copyright at the Folk Alliance/Strictly Mundial Convention in Montreal. In January of 2006 he presented a lecture on independent record retail and distribution at MIDEM in Cannes, France. Recently, Lurie was asked to be a Grant Reviewer for the Connecticut Department of Culture and Tourism, an honor that is only bestowed upon the most distinguished members of the arts community. As a percussionist, Mr. Lurie has performed with pop, jazz, world music and classical ensembles throughout North America, Europe and Asia. As VP and Co-Owner of Al Franklin's Musical World in Greenwich, CT, Mr. Lurie helped build one of the finest and most highly regarded music and electronics retailers in the U.S.