Music Computing Ships First Sample Library and Updates TriggerGRID Sample Player to 64-bits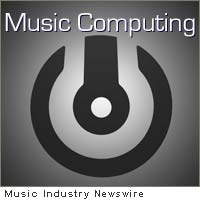 AUSTIN, Texas (MuseWire) – Music Computing ships MC-Pad(TM), a sample library consisting of over 1100 high quality drum sounds including: Kicks, Snares, Toms, Hi Hits, Percussion, EFX, TR808, and Tones. Designed to work with Music Computing's TriggerGRID(TM) sample player, which is now a fully 64-bit VSTi, users have even more choices to create with than ever.
"We wanted to fulfill our promise of continual support and upgrades for our instruments," said Victor Wong, CEO, Music Computing, "MC-Pad and TriggerGRID 64-bit are the first steps in our pledge to ensuring our users are always on the forefront of creativity."
MC-Pad comes pre-installed in all Music Computing StudioBLADE keyboard production stations and both the 32-bit as well as 64-bit versions of TriggerGRID are also included. All StudioBLADE owners are eligible to receive MC-Pad and TriggerGRID 64-bit free of charge, please contact Music Computing for complete details at: www.musiccomputing.com .