Music Computing Inc. Launches Referral Associate Affiliate Program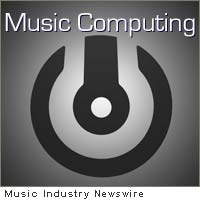 AUSTIN, Texas (MuseWire) – Music Computing Inc. announced this week a new affiliate program that invites music industry pros, VARs, installers, and other M.I. folks to become an authorized sales rep for the company. As a "referral associate" the company will pay a commission on sales which are generated by the rep.
There is a $50 sign up fee, which is refunded once a sale is made. According to the company site update: "That's right, you can be part of the future today with Music Computing. Join us as a referral associate and make money showcasing our products to your friends and co-workers. It's easy and we provide virtually everything you will need to be successful. So sign up today and let's take things to the next level together!"
Sales reps who make a notable number of sales may also win prizes, and potentially be offered part time or full time employment by the company.
Learn more at: http://www.musiccomputing.com/referral-program .