Moog Music affirms that Asheville N.C. will always be the home of MOOGFEST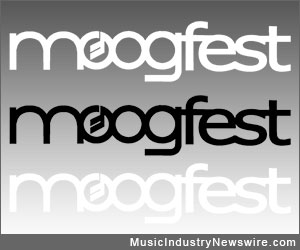 ASHEVILLE, N.C. (MuseWire) – MOOG MUSIC SETS SIGHTS ON MOOGFEST 2013: Moogfest was founded in 2004 by Moog Music Inc. in honor of the company's founder and the man whose name the festival bears, Dr. Bob Moog. Moog Music is excited to work closely with The Bob Moog Foundation, the City of Asheville, our fans and partners to make Moogfest 2013 a dynamic celebration of the innovative spirit of Bob Moog. Bob was a visionary, whose groundbreaking concepts and electronic musical instruments have forever impacted music.
His humble genius reached far beyond the mountains of Western North Carolina, influencing designers and creators all over the world in wildly diverse fields. Moogfest 2013 will honor Bob's passion for new ideas, technical curiosity and of course will support boundary pushing musical artists.
Rest assured, Asheville will always be the home of Moogfest.
"The way we design and build synthesizers is the way we approach Moogfest- stay focused on the future, while respecting and honoring the past. That's why over the last 9 years artists from Keith Emerson, Brian Eno, and Bernie Worrell to Richie Hawtin, Richard Devine and Orbital have all graced Moogfest stages. Music is our business, along with user experience and innovation. Moogfest 2013 will bring all of these aspects of Moog to the forefront," stated Emmy Parker, Sr. Marketing and Brand Manager, Moog Music Inc.