Minnesota State University, Mankato Announces New Online Music Industry Undergraduate Certificate Program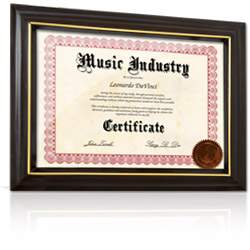 Mankato, Minn. (MuseWire) – As the business of music continues to move online, MNSU is taking a leadership role in educating the next generation of music industry professionals. This program is designed to provide a real world education to students who want to position themselves for leadership roles in the global entertainment landscape.
Many students come to us because they have a passion for music. Our job is to help expand that into a passion for the music industry, which is a very different thing: marketing, publishing, legal considerations, audience building, entrepreneurship, presentation skills, digital technology, and much more. Our Music Industry program prepares students with a practical business education that emphasizes the opportunities of tomorrow's music industry.
Music Industry Program highlights include:
* 100% federally funded (Financial aid, including Pell Grant Etc…)
* Courses are offered 100% online
* Music Industry Program, 24 semester credit hours (College credit)
* Courses are 8 weeks in duration (beginning January 10th)
* No prior music experience required
* Job placement assistance
* Requirements for acceptance: high school diploma or GED.
Music Industry program website: http://www.mnsu.edu/musicindustry/newprograms.html .
Program brochure (PDF): http://www.mu-ed.com/mnsu/brochure.pdf .
John Terrell
Music Industry Program Advisor
Minnesota State University, Mankato
T: 507-369-0400 or C: 305-962-5700.