Michael Hoover named new President of Cakewalk Inc.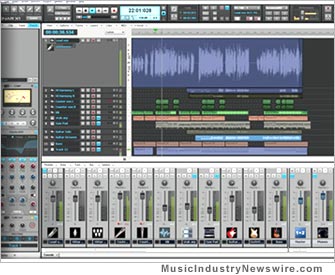 BOSTON, Mass. (MuseWire) – Cakewalk, Inc., the world's leading developer of powerful and easy to use products for music creation and recording, today announced the resignation of Greg Hendershott as Chief Executive Officer. Michael Hoover, currently Executive Vice President of Products, has been named President and will assume primary responsibility for all day-to-day Company operations, effective July 1st, 2012. Greg Hendershott will remain available as a consultant to support a smooth transition.
Greg Hendershott founded Cakewalk in 1987, and since that time has been a leader and visionary in the world of music technology. "Greg has made immense contributions to the success of Cakewalk. After 25 years, he felt the time was right for a change. We thank Greg for his leadership over the years and wish him all the best," says newly appointed President, Michael Hoover.
"I look forward to carrying on the vision of delivering fun and easy to use music software that empowers musicians to create on their own."
In a letter to Cakewalk customers, Greg Hendershott explained his decision to retire from the music industry to pursue other endeavors. "As I approached that 25th anniversary, I took time to reflect," says Greg Hendershott. "New leadership can preserve the best of a company's culture and values, while also bringing new energy and ideas. The organization can benefit tremendously."
As Executive Vice President of Products, Michael Hoover has been instrumental in the direction and success of Cakewalk. Michael has over 20 years' experience in the MI industry and joined Cakewalk in 1998, as Product Manager, where he made a huge impact with a succession of critically acclaimed products. In 2002, Michael joined the management team as Vice President of Products and Marketing and, more recently, became head of Engineering in his current role as Executive Vice President of Products. Michael has a background in audio engineering, is passionate about music and technology, and loves to play guitar.
"I'm confident that Michael is the president Cakewalk needs for its many years ahead," says Greg Hendershott.
In addition to serving as President of Cakewalk, Michael will also become a member of the Board of Directors of Cakewalk. Cakewalk will continue to operate as an independent company, based out of Boston, Mass.
About Cakewalk, Inc.:
Millions of musicians around the world choose Cakewalk products to produce audio for the professional music, film, broadcast, and video game industries. These customers include Grammy® and Emmy®-winning producers, composers, sound designers and engineers.