Media Riot Productions and Hitt Music Group Partner for Cross Promotion
HOLLYWOOD, Calif. — Bands and solo artists no longer need to feel intimated by the competitive music industry now that Hitt Music Group and Media Riot Productions have joined forces. The two met at this year's music and media conference South by Southwest and since then have collaborated to meet the growing needs of music professionals in a creative and innovative fashion. Hitt Music Group (HMG), a placement and development agency located in Hollywood, CA, provides up and coming artists the resources necessary to connect with top industry executives, including electronic press kits and music submission.
HMG's partnership with Media Riot Productions (MRP), a Houston-based company specializing in high-end photography and video production, will offer HMG clients the opportunity to solidify their image through professional music videos and photo shoots.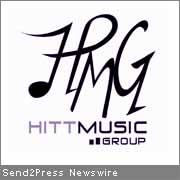 As part of their partnership, MRP will offer a 10% discount to HMG referrals. As one of the top music video and photography companies in the nation, MRP will provide HMG members a professional music video and photo shoot, a crucial step in publicizing their music. In addition, MRP's affiliation with one of the country's biggest radio stations "The Buzz" in Houston, TX will provide HMG members the opportunity to garner airplay and industry recognition.
President of HMG David Hitt says, "With this partnership, we hope to give our members the same video, photography and graphic capabilities as major label recording artists, but at a fraction of the cost."
HMG and MRP's affiliation is a productive way to advance the image of music. The partnership is meant to assist in the branding of HMG member's music through MRP's exciting and cutting-edge media solutions. Using the latest technology for services ranging from photo shoots and television commercials to music videos and event coverage, MRP will form a personal relationship with HMG members, working around busy schedules and adjusting to budget restrictions.
More information: David Hitt, +1-323-230-5647.
[tags]Hitt Music Group, Media Riot Productions[/tags]