Maria Forte Music appointed by Fintage House to work with Fintage Music unit in UK
LONDON, UK (MuseWire) – Niels Teves, Co-CEO of Netherlands-based asset administration company Fintage House, has announced the appointment of Marte Forte Music Services Ltd to work alongside the company's Fintage Music division in the UK. Maria Forte (www.m40music.com) has worked in the music industry for three decades, beginning at Virgin Music (Publishers) in the late 1970s and from there held various high calibre roles within a variety of organizations predominantly in the music publishing world, including positions at EMI Music Publishing, V2 and Sanctuary.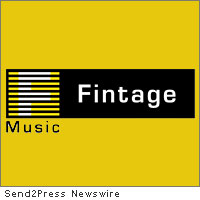 "I am truly delighted to have Maria Forte on board because I know that she will make a substantial contribution to our business and will prove an invaluable asset to our Music department," says Fintage House Co-CEO Niels Teves. "Maria will continue to operate from the UK and can offer up her extensive knowledge and understanding of the music industry. Maria has a wide range of contacts and a real instinct for where Fintage needs to be moving forward. I have no doubt that Maria will help take Fintage Music to even higher levels."
Maria Forte adds: "I have always believed in the importance of a good, solid, accurate, transparent and bespoke administration service for music industry artists and writers. Fintage Music accomplishes all of that and continually strives to give that certain edge that an artist or writer deserves to have in relation to the management of their copyrights and the service they receive. This effort is endemic throughout their company, resulting in the provision of truly exceptional services. I am really very pleased and excited to be working with Fintage Music and to be able to offer our combined experience and skill sets in the UK."
In July 2006 she created her own company, Maria Forte Music Services Ltd., offering consultancy and management services to music firms, artists, writers and music related business. She specializes in rights management and her clients, past and present, include a diverse mix of organizations, businesses and artists. From Warner Chappell Music for the PEDL initiative and also the Radiohead digital release campaign for "In Rainbows" to Amnesty International for their "Secret Policeman's Ball" and other music related projects, including more recently, Omnifone, the b2b digital music subscription service and Sandbag, a UK based ethical bespoke manufacturer of quality merchandise.
Forte has worked with many artists including Jazzie B, a relationship that has continued since her days at Virgin and The Wedding Present and their label Scopitones. She has just completed clearance work for the forthcoming Dreadzone album "Eye On The Horizon," having done the same for the Damian Lazarus album last year. Her consultancy has now grown to include representation of Fintage Music in the UK.
Fintage Music (www.fintagemusic.com) is a division of Fintage House (www.fintagehouse.com), the world's leading entertainment asset administration company. Fintage Music represents artists, songwriters, publishers and production companies and maximizes their royalties through efficient and transparent administration. Clients range from artists such as The Black Eyed Peas, The Killers, Beck, Katy Perry and Frank Zappa Estate to companies such as Nettwerk Music, Downtown Records, Lionsgate Music and MTV Networks.