Lectrosonics Introduces ASPEN Dante Network Processor: 32×32 channel Plug 'N Play network audio transport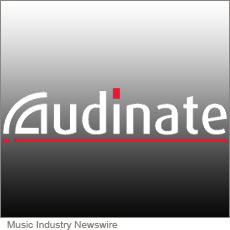 PORTLAND, Ore. (MuseWire) – Meeting the demand for reliable network audio transport, Lectrosonics has developed the SPNDNT network processor to expand the ASPEN digital matrix processor family. The new network processor is much more than a simple network interface. Instead, it is a full featured DSP processor that can address both the ASPEN and Dante matrices and add mixing, gain and delay functions to the digital audio signals.
Any of the 48 final mixes in the ASPEN matrix can be assigned to any one or more of the Dante channels for transport to other endpoints in the network. Dante signals can also be imported into the ASPEN matrix in a local processor sub-system for mixing with other local and network signals, and then routed onward to other local or network devices.
Audinate is leading the way networks are connected by transporting high-quality media over standard IT networks. Its Dante products deliver a no-hassle, self-configuring, true plug-and-play digital audio network that uses standard Internet Protocols. Dante offers a market leading solution today, while de-risking the future by providing a migration path to upgrade to new standards such as the IEEE Audio Video Bridging ("AVB"). The Dante network provides plug 'n play simplicity with auto discovery and master/slave configuration to synchronize the system clock.
The new processor was debuted at the ISE2012 Convention in Amsterdam in January and met with an enthusiastic reception. A redundant network was installed in the exhibit stand between two ASPEN processor stacks, with audio transported back and forth for demonstration. Part of the demonstration was to disconnect one of the network cable connections while listening to the audio signal to test the redundancy. There were absolutely zero audible artifacts when the cables were disconnected and re-connected. Attendees visiting the exhibit stand were extremely pleased to discover a network audio transport solution that was so simple to set up, yet so flexible and robust.
"Lectrosonics has been one of our OEM's that understood from the beginning the power of Dante and how to utilize its powerful features to help their customers reap the benefits," says Lee Ellison Audinate's CEO. "Each time I walked past their booth at ISE, it was very evident that their new Dante enabled ASPEN processor was getting a lot of attention."
To quote Gordon Moore, Vice-President of Sales at Lectrosonics, "We spent the entire ISE show demonstrating the system to interested users and, in spite of our deliberate efforts, failed to break the system. Dante has proven to be robust, reliable and incredibly easy to configure. Our customers have long asked for a low latency, easy to use, audio transport over Ethernet system. Dante delivers all that is promised. To say that we are excited about the potential is an understatement."
The combination of the advanced networking solution of Dante and the massive processing power of ASPEN will no doubt lead to significant advances in system designs for telepresence, room combining, courtroom complex, distance learning and multi-endpoint sound systems.