Larkin McLean's Fourth Album 'Ladybug' Reveals Her Distinctive Hybrid of Audio-Erotica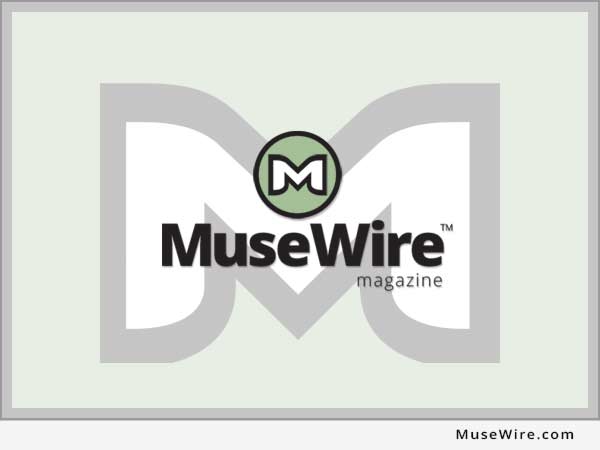 LOS ANGELES, Calif., Aug. 27, 2014 (MuseWire) – Larkin McLean got her start sitting in at jazz clubs, taking piano lessons from Sarah Vaughan's accompanist George Gaffney, and studying Flamenco dance. You can hear it woven eloquently throughout her new record, "Ladybug." A follow-up to the well-received "If You're a Wild Girl, Say Aye," McLean first hit the scene with her self-titled album, which CD Baby declared as "the best CD to have sex to." Jazz Review described her voice as "ever present to cajole, inflame, and inspire desire."
McLean brings strong imagery to her lyrics. You might hear Anais Nin meets Dorothy Parker. Like snapshots, portraits, burlesque reels, cinematic shorts, her songs are a hybrid of then and now – sweetly familiar.
"In Your Honor" is a saucy, head-bopping salute to self-pleasuring which turns the-thing-we-all-do into an erotic, love song. In less capable hands, it could have come off as gimmicky, but McLean's specialty is edgy.
In the refreshing "I'm Going To Love You So You'll Never Forget," she sings "Who knows for how long, a year or a day," letting go typical monogamy, inviting the present moment to be the ends, not the means. She is not afraid to say what a woman thinks but rarely says. No betrayal of her gender, it's the openness of a modern woman who is not trying to catch a man, but to receive him. That's Larkin McLean's allure.
"Now that the record industry is failing, my music must be discovered through chance and odd intersections of the internet. My music will find a way," says McLean.
Co-writer and producer Kenny Lyon works with artists as diverse as The Lemonheads, Petra Haden, Brazzaville, and more.
To review, listen at: https://soundcloud.com/larkin-mclean .
Download Larkin McLean's new release, "Ladybug," available at iTunes: https://itunes.apple.com/us/album/ladybug/id892435365 .
QUOTES:
"…all about having fun – the naughtier the better, but with enough class to stay just to the nice side of the nasty line." – Bob Strauss, Los Angeles Daily News.
"A smart songwriter and a vivacious vocalist. It's time to join the Larkin McLean cult." – Paul Freeman, PopCultureClassics.com.
For More information, please visit:
http://www.larkinmclean.com/ .
Additional resources:
https://www.youtube.com/user/LarkinMcLean .
http://www.cdbaby.com/artist/larkinmclean .
https://www.facebook.com/LarkinMcLeanMusic .
https://twitter.com/larkinmclean .
Or contact:
Pensanti & Associates
Louisa Pensanti
818-947-7999
*PHOTO 1: Send2Press.com/mediaboom/14-0826-ladybug_300dpi.jpg .
*Photo 1 Caption: Cover of album, "Ladybug" by Larkin McLean.
*PHOTO 2: Send2Press.com/mediaboom/14-0826-larkin_300dpi.jpg .
*Photo 2 Caption: Larkin McLean. Photo by Larry Barreta.
NEWS SOURCE: Larkin McLean
This press release was issued by Send2Press(R) Newswire on behalf of the news source and is Copyright © 2014 Send2Press and the Neotrope(R) News Network – all rights reserved. (GRF)