Jeff Fest Arts and Music Festival Announces Musical Lineup: Headliners include The Bad Examples, Shape Shifter and Brushville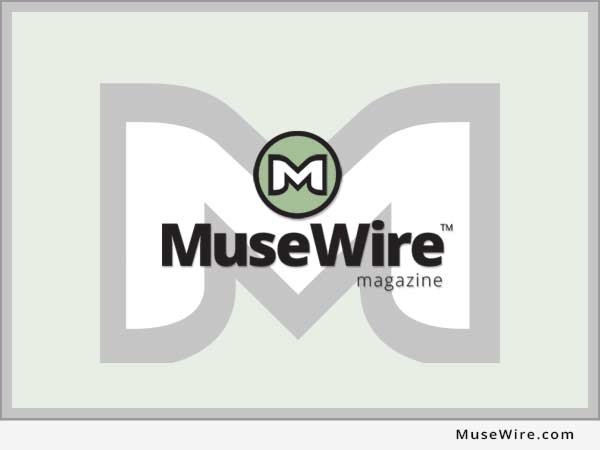 CHICAGO, Ill., July 3, 2014 (MuseWire) - Chicago's Northwest neighborhood, Jefferson Park, plays host to its ever-popular three-day Jeff Fest Arts & Music Festival Friday, July 25 through Sunday, July 27, 2014. The festival takes place on the grounds of Chicago's Jefferson Memorial Park with two stages, a designated Kid's Zone, art to purchase, a juried photo art competition, craft beer from sponsors Lagunitas Brewing and Lake Effect Brewery, in addition to a family-picnic area to enjoy local food favorites like Gale Street Inn, and more.
Jeff Fest is presented by 45th Ward Alderman Arena, Jefferson Park Chamber of Commerce in partnership with the Jefferson Park Advisory Council and the Chicago Park District along with media partner 93.1 WXRT Chicago.
"After this long winter, we're all looking to enjoy the great outdoors and this neighborhood festival is perfect to bring your lawn chair, relax in the park, and listen to some great local and national bands," said 45th Ward Alderman, John Arena. "This festival is meant for the whole community to enjoy. It's designed for families and friends to gather. It's simply a great way to spend an afternoon and stay for a while."
Thanks to media partner, 93.1 WXRT Chicago, the three-day Jeff Fest Arts and Music festival offers music ranging from soul, classic rock, country and more.
The festival's Main Stage headliner bands include:
- Friday, July 25: Shape-Shifter, a Chicagoland band covering 80s, 90s and Classic Rock.
- Saturday, July 26: The Bad Examples, an indie alternative pop-rock group formed by songwriter, acoustic guitarist, and vocalist Ralph Covert.
- Sunday, July 27: Brushville, one of the hottest rockin' country bands, winner of the 2012 Battle for the Saddle and known to have shared the stage with the biggest names in country music.
Jeff Fest Arts & Music Festival Music on two stages:
* Friday, July 25, 2014 - 6 p.m. to 10 p.m.
Field Daze / According to Sarah / Aunteaks / Yoko & The Oh No's / Shape Shifter
* Saturday, July 26, 2014 - Noon to 11 p.m.
The Boxers / Ryan Wilkins / Diego Sol & The Metronomes / Zydeco Voodoo / Draft Week / The Revelettes / John Yost Drum Circle / Tom Schraeder & His Ego / Nicholas Tremulis Orchestra / Bad Examples
* Sunday, July 27, 2014 - Noon to 10 p.m.
Lane Tech Jazz Band / Mary Macaroni / Poochamungas / Jenny Rockis Trio / Four Star Brass Band / John Yost Drum Circle / Kathy Greenholdt & Paul Coady / Jose Cornier Trio / BRUSHVILLE
Jefferson Memorial Park is located at 4822 N. Long Avenue, just west of Milwaukee Avenue. Fest-goers are encouraged to take public transportation, as the Jefferson Park Metra and CTA Blue Line transportation hub is just a block from the festival grounds. Plenty of bike racks also will be available.
The event is chaired by Jefferson Park Chamber of Commerce Board members who volunteer their time for this community event. Proceeds from the festival support local student scholarships and Jefferson Park business-focused events. To date, 25 scholarships have been awarded to local students.
Road closures: Linder Avenue will be blocked off between Higgins and Lawrence Avenue for the three-day festivities.
The fee for admission is $7 per person, or $5 before 5 o'clock. Children ages 12 and under are Free. Coolers and liquor are not permitted. Festival hours are Friday, July 25 from 6 p.m. to 11 p.m., Saturday, July 26 from Noon to 11 p.m., and Sunday, July 27 from Noon to 10 p.m. Lawn chairs welcome.
For more information, go to http://jefffest.org/ .
Be sure you are the first to hear of announcements and plans for Jeff Fest and follow @JeffFestChicago on Twitter and Jeff Fest Arts and Music Festival on Facebook at https://www.facebook.com/pages/Jeff-Fest-Arts-Music-Festival/96599731822 .
NEWS SOURCE: Jeff Fest Arts and Music Festival
This press release was issued by Send2Press(R) Newswire on behalf of the news source and is Copyright © 2014 Send2Press and the Neotrope(R) News Network - all rights reserved. (GRF)