Indonesian Performers Jogja Hip Hop Foundation Bring Cultural Diplomacy to Main Street America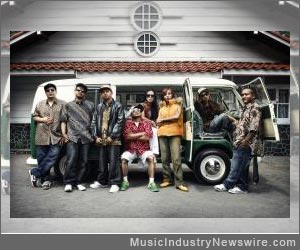 WASHINGTON, D.C. (MuseWire) – The U.S. Department of State announced today that Indonesian performers Jogja Hip Hop Foundation is traveling from Yogyakarta, Indonesia to communities across America as part of a cultural diplomacy initiative, Center Stage, from November 15 to December 8.
Center StageSM brings performing artists from Haiti, Indonesia, and Pakistan to the United States to interact with American audiences in 60 medium and small-sized towns and cities, using the performing arts to create opportunities for greater understanding builds on Secretary Hillary Rodham Clinton's vision of "smart power."
Jogja Hip Hop Foundation will perform on Tuesday, November 20 at 6 p.m. at the John F. Kennedy Center for the Performing Arts in Washington, D.C. The performance is free and open to the public. It will also be broadcasted live here: http://www.kennedy-center.org/programs/millennium/ .
The Jogja Hip Hop Foundation is the last touring group of the 2012 Center Stage season, and will perform in New York, NY; Bronx, NY; Washington, D.C.; Scottsdale, AZ; Davis, CA; Santa Barbara, CA; and San Francisco, CA. For a full list of performance dates, click here: http://www.nefa.org/grants_services/touring_activities_schedule .
Center Stage(SM) is a public diplomacy initiative of the U.S. Department of State's Bureau of Educational and Cultural Affairs. It is administered by the New England Foundation for the Arts in cooperation with the U.S. Regional Arts Organizations, with support from the Robert Sterling Clark Foundation, the Asian Cultural Council, and the Doris Duke Foundation for Islamic Art. General management is provided by Lisa Booth Management, Inc.