How To Market & License Music For Film & TV – NARIP Event in Houston, June 17, 2010
HOUSTON, Texas (MuseWire) – With declining record sales, the focus on placing music in film, TV and other media has skyrocketed. Placements are the new coin of the realm, and in this latest of NARIP's "Art of the Music Deal" series, two experts face off in a live negotiation of key deal points and contractual issues in a music license agreement.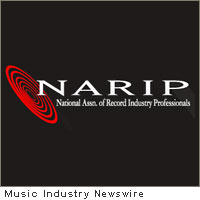 We will also discuss marketing music for film and TV to make it more attractive to buyers, where to find them and how to put yourself in line for the best possible deal.
These experts come together to give you the inside track on major deal points, what they mean and what leverage you have to negotiate the best possible deal.
Most people think they can just hand a negotiation to a lawyer, and leave it at that. But as a professional, you need to be aware of the process and deal points, too, and what the implications to your artists' careers may be.
Most importantly, you will see HOW a license deal is negotiated and be involved in the process.
YOU WILL LEARN:
The right time to make a deal.
Major areas of negotiation, including:
•Terms
•Options
•Fee ranges
•Deliverables
•Clearances
•Things to avoid
•Closing the deal
Sample license agreement will be distributed at event.
Also:
•Case studies: what works, what doesn't and why
•Making the pitch: necessary elements
•Timing
•What music buyers such as music supervisors, ad agencies and gaming companies really look for
•How to increase the impact and marketability of music
GUEST SPEAKERS (scroll down for speaker profiles):
Al Staehely, Esq., Music Lawyer
Barry Coffing, Founder MusicSupervisor.com
WHEN
Thursday, June 17, 2010
6:00 p.m. – Registration and networking
7:00 p.m. – Program begins
8:15 p.m. – Break
9:30 p.m. – Program ends
WHO SHOULD ATTEND
Artist Managers, Producers & Artist Reps
Record & Music Publishing Executives
Licensing & Film Professionals
Anyone seeking to create or enhance revenue from music licensing.
WHERE
Houston Community College
Spring Branch Campus
1060 West Sam Houston Parkway
The Screening Theater
Houston, TX 77043
(near the I-10 and Beltway 8)
REGISTER NOW
FREE for NARIP Members
$25: Non-members
$75 for lawyers who wish to receive 2.5 MCLE credit (includes admission).
3 WAYS TO REGISTER
1. Online: www.narip.com (just scroll down for link)
2. Phone: 818-769-7007
3. Walk-up (if space permits)
Advance RSVP encouraged.
Pre-paid admission guarantees seating.
No refunds.
We appreciate your cooperation.
More information: http://narip.com/index.php?page_id=5&task=form&id=121 .