Hip Hop Group 'Audiopharmacy' to Tour Asia and the Pacific with American Music Abroad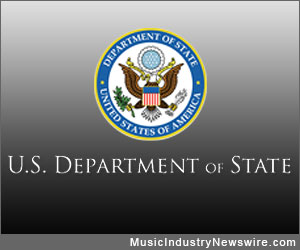 WASHINGTON, D.C. (MuseWire) – The U.S. Department of State's Bureau of Educational and Cultural Affairs is pleased to announce that San Francisco-based hip hop group Audiopharmacy will tour Southeast Asia and the Pacific as part of the American Music Abroad program.
With roots in hip hop, Audiopharmacy fuses live instrumentation and global musical styles, making for an eclectic and evolving sound.
The quartet will tour Indonesia (February 14-26), Fiji (February 27-March 4), New Zealand (March 5-7), Samoa (March 8-11) and the Solomon Islands (March 12-16).
Tour activities will include public concerts, lectures, demonstrations, workshops, media outreach, and collaborations with local traditional and popular musicians.
The American Music Abroad program, a partnership with American Voices, sends American musical groups overseas to engage with audiences and communities, especially underserved youth. American Music Abroad is part of the Department of State's cultural diplomacy efforts, which support people-to-people connections and foster mutual understanding through the arts.
This season's 12 participating American Music Abroad groups were selected from a pool of nearly 300 applicants to travel to more than 40 countries. For more information, please visit http://exchanges.state.gov/us/program/american-music-abroad