Grammy-Winning Clare Fischer Releases Two New Albums
LOS ANGELES, Calif. (MuseWire) – Grammy-winning American jazz composer, arranger and pianist Clare Fischer has devotees in all corners of the world.  This month his fans get to enjoy two new albums from the prolific artist. His 50th album, "The Clare Fischer Voices "…And Sometimes Instruments," and his 51st is titled: "Continuum" with Clare Fischer Big Band.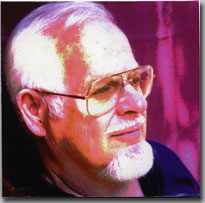 On Voices you'll discover 20 songs with originals like "Tom Cat" (written for his favorite feline), "Pan Pipe Dance," and jazz staples like "Bachi (also composed for a family pet) offering the latest arrangements of "Morning," the wildly popular classic from the Fischer song catalogue. Also included are Fischer rendition of much-loved standards like "Mood Indigo," and "I should Care." The albums showcase the Fischers' jazz, Latin, choral and symphonic influences. "Each song presents a different orchestral coloring because of the variety of voice and instrument combinations used," says Brent.
The Fischers assembled some of the world's best musicians for both albums. Voices feature: Don Shelton of Hi-Lo's, Singers Unlimited and studio veteran Gary Foster (Mel Tormé and Jane Monheit). "Continuum" features Fischer's larger 19 to 30-piece big band (standard big bands are 17 to 18 pieces), and features world-renown musicians:
Andy Martin, Carl Saunders, Bob Shepard, Ron Stout, Scott Whitfield, and Peter Erskine.  "Close to 50 talented musicians and technicians contributed on each album," says Brent Fischer who manages all of the five Fischer ensembles that include:
The Clare Fischer Voices (September 2011 release), The Clare Fischer Latin Jazz Group (September 2011 release), The Clare Fischer Big Band (a new CD is planned for 2012), The Clare Fischer Clarinet Choir, and The Clare Fischer Jazz Corp (30-piece jazz ensemble).
Brent Fischer, who conducts the four to six-piece voice choirs, the five-piece Clare Fischer Latin Jazz Group, and The Fischer Big Band, produced both albums. Voices were recorded at Fischer's studio earlier this year in Studio City, California. "Continuum" was recorded at Glenwood Place in Burbank and Conway Studios in Hollywood.
The Fischer team continue to create musical magic, arranging and orchestrating for Grammy-winning artists like Prince, Raphael Saadiq, Branford Marsalis, Paul McCartney, Michael Jackson, Usher and Brandi, to name a few.
Clare credits son Brent for helping bring his vision for these albums to reality. "Several years ago I asked my son Brent to see that it all gets done. Having absorbed my style over the decades, (he) is uniquely qualified to direct these recordings, in some cases finishing works for me so, at my age, I can just listen and enjoy," says Clare. It was only during archiving Dr Fischer's music library that Brent discovered many of the hidden gems on the albums. "I was inspired to make the albums because much of the music was composed and arranged for no other reason than the sheer joy of doing it," says Brent whose supportive production style made sure plenty of positive energy was flowing among the musicians during the sessions. "This energy reflects the way the album turned out. When you spend half your life working together, you develop a unique musical language. Simply put, it works. We hope our fans dig it as much," says Brent.
To request an interview with Brent Fischer, or to receive high resolution photos, CD or for any/all media and press inquiries please contact claris@studioexpresso.com .
For more information, including distribution details, please visit: http://www.clarefischer.com/ .
About Clare Fischer
Grammy-winning American composer, arranger and pianist Dr. Clare Fischer has secured an honorable place in jazz history. Born on October 22, 1928 in Durand, Michigan, he worked with jazz legends such as Donald Byrd and Dizzy Gillespie before becoming the go-to-guy for arranging pop albums from the 80s to the present. His influences range from Stravinsky to Ellington to Jobim. Dr. Fischer's symphonic works like Rhapsody Nova, and 'The Duke, Swee'pea and Me', are performed by symphony orchestras around the world. A multi-instrumentalist, who earned two degrees at Michigan State University, Fischer is also, received an honorary doctorate from his Alma Mater for his outstanding contributions  to the field of jazz.  He has also scored music for TV and motion pictures, and with the help of his son Brent Fischer (a composer/arranger in his own right), Clare, made the leap to popular music, writing charts for Jackson 5, Prince, Paul McCartney, Cal Tjader, Poncho Sanchez, Rufus and Chaka Khan, Brandi, Raphael Saadiq, and Santana. http://www.clarefischer.com/ .
About Brent Fischer
Brent Fischer has carved a niche in the world of orchestral arranging, having worked with father, composer/arranger Clare Fischer for over three decades. In 1988 he earned a Bachelor of Music Degree in Symphonic Percussion from California State University, Northridge. Working professionally in the music industry since age 16, Fischer has enjoyed a wide variety of roles as arranger, composer, producer, conductor, book editor, and a music ethnologist (performing/recording worldwide with groups from more than 20 different countries). A multi-instrumentalist Brent has performed and recorded on more than 10 different instruments. His arrangements on pop, jazz and R&B royalty include artists such as: Michael Jackson, Usher, Toni Braxton, and Al Jarreau, to name a few. http://www.studioexpresso.com/profiles/brentfischer.htm .