Golosio Goes Global with Songs on 3 Continents
LOS ANGELES, Calif. (MuseWire) – Golosio Music Publishing (www.golosio.com) is celebrating songs released in Europe, Australia and North America, each of which has a music video on YouTube and FookMovie. "The international response to our songs is very exciting," notes firm partner John Scott G, "especially since Golosio is a relatively new music publishing company."
Most recently, Toronto-based artist Paul Manchin recorded "You Are Love," a song written by G, with production by Matt Forger (Michael Jackson, Paul McCartney, Yuming). "Paul and Matt took a CHR approach to the song and were so intrigued by it that they mixed three versions with different vocal and instrumental approaches," G noted.
Last year, DJ Insane and The G-Man collaborated on "Dance Trance" and the track is a regular part of the EU touring set of DJ Insane, who is based in The Netherlands. The song was written by G, Doug Colosio, and Marcel Oosterom.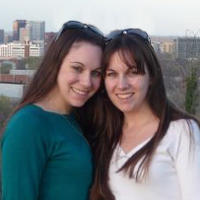 "Dream of You and Smile" is a song that was tracked by new artists Candice and Nadinne, twin sisters who are making news in Australia's country music scene. The tune was composed by Doug Colosio, Greg Colosio, Scott Joss, Candice Austin, and Nadinne Riddell. "Candice and Nadinne get tremendous audience response whenever they sing this song," G says, "and we're all looking forward to their first tour of America."
In the United States, Jan Linder-Koda teamed with Marty Rifkin to record two Golosio songs, "Amazed by the Light That is You" and "Destined to be One." Also in the U.S., rapper Mel J is working on her first album of Golosio songs, and James Sotelo has finished an entire album for Golosio entitled "Blast of Fast," with all tracks in the groove-electronica genre.
About Golosio Publishing
In addition to John Scott G, DJ Insane, Mel J, and James Sotelo, songwriters working with Golosio Publishing include Doug Colosio (country, soundtracks), Scott Joss (country, Texas swing), and country writers Greg Colosio, Dave Churchill, Dennis Barney, Jim Dyer, and Wayne Dean. "Doug has written with Merle Haggard while Scott Joss has collaborated with both Haggard and Dwight Yoakam," notes G, "and you have heard Golosio music in commercials for Verizon Wireless, Goodrich, the Auto Club, Micron, General Dynamics, and numerous regional brands."
Golosio is affiliated with the three major U.S. performing rights organizations, BMI (Golosio Publishing), ASCAP (Audio Masterworks), and SESAC (Golosio Audio Masterworks).
For more information about song licensing or to commission the creation of a new song, contact John Scott G at 818-223-8486.
Media contact:
John Scott G
scott@golosio.com
818-223-8486
Videos:
"Dream of You and Smile"
"Dance Trance"
"Amazed by the Light That is You"
"Destined to be One"
http://www.youtube.com/watch?v=Ly5fs24_tWM .