Fulbright-mtvU Fellowship 2013-2014: U.S. Dept. of State and mtvU Announce Artists to Help Nominate Candidates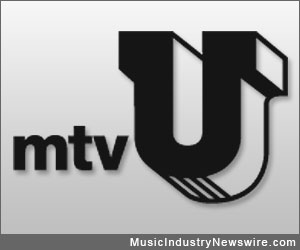 WASHINGTON, D.C. (MuseWire) – The U.S. Department of State's Bureau of Educational and Cultural Affairs and mtvU, MTV's 24-hour college network, announce today musical artists Imagine Dragons, Rita Ora and Steve Aoki will help review and nominate candidates for the 2013-2014 Fulbright-mtvU Fellowships.
The Department of State sponsors Fulbright-mtvU Fellowships to promote music as a global force for promoting mutual understanding. Fellows are chosen through a multi-tiered, merit-based selection process including reviews by U.S. and foreign academic leaders and area experts. The final selection is made by the presidentially-appointed J. William Fulbright Foreign Scholarship Board.
The four 2012-2013 Fulbright-mtvU fellows include: Albulena Shabani, a graduate of the University of Wisconsin, Milwaukee; Jeff Roy, a Ph.D. student at the University of California, Los Angeles; Katherine Cloutier, a Ph.D. student at Michigan State University; and Sebastian Modak, a graduate of the University of Pennsylvania. Each has been sharing her or his experiences via video reports, blogs and podcasts at Fulbright.mtvU.com. The fellows are currently conducting one academic year of research in Kosovo, India, Barbados and Botswana, respectively, on projects of their own design around an aspect of international musical culture.
Competition for the next Fulbright-mtvU Fellows is now open. Applications will be accepted through March 1, 2013. For more information on how to apply visit: http://www.us.fulbrightonline.org or http://www.fulbright.mtvU.com.
The Bureau of Educational and Cultural Affairs and mtvU are proud to continue their joint effort to invigorate interest in international education among U.S. college and university students, and further the positive impact of public-private partnerships in public diplomacy through the medium of music. A video marking the fifth anniversary of the fellowship demonstrates its impact around the world.
The Fulbright Program is the U.S. government's flagship international educational exchange program and is supported by the people of the United States and partner countries around the world. Since 1946, the Fulbright Program has provided more than 310,000 participants from over 155 countries with the opportunity to study, teach and conduct research, exchange ideas and contribute to finding solutions to shared international concerns.
Broadcast to more than 750 college campuses, mtvU reaches upwards of nine million U.S. college students, making it the largest, most comprehensive television network just for college students.
mtvU: http://www.mtvu.com/ .