Former Head of OpenLabs announces new company: Music Computing to Launch Ten New Music Products
MuseWire NEWS: — Music Computing, based in Austin, Texas, announced today it will roll-out both the new company and a new product line in a special live streaming broadcast October 20, 2010 (12:00pm CST). The virtual product tour and event will be at www.MusicComputing.com, where the company will showcase eight new hardware and two new software products. "We dissected everything down to the smallest possible particles and then redesigned it all," states Victor Wong, CEO, "what we have created can only be described as a quantum leap in music instrument technology."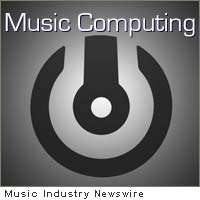 With a team building upon years of experience in producing world-renowned computer-enhanced musical instruments, the company expects its products to represent a new beginning and a quantum leap in design, price and performance.
According to their press release, the company's goal is to "invent new technologies and integrate them with proven standards to create the best possible instruments for today's musicians." Most of its products are cross-platform in nature and will work within the Microsoft Windows® or Mac OS operating systems, allowing more flexibility than ever.
Leading off the roll-out event are all-in-one keyboard production stations that will be the most powerful available, but priced at keyboard workstation prices. Keyboard production stations can be loosely defined as keyboard workstations that are connected to a computer, which is needed to provide additional processing power and features. While keyboard workstations are suited for live performance and sketching out ideas for a song, keyboard production stations, with built in high-power computer cores, allow users to go from composition to recording to mixing and finally mastering of songs that are ready for radio or direct Internet distribution.
Up next will be laptop keyboard production station docks. With the emergence of high-power laptops, it is now possible to utilize them for professional music production. The new laptop keyboard production station docks, the first of its kind, are mainly designed for Apple's MacBook Pro series laptops, but will work with virtually any laptop sized 13″ to 17″ in diameter, turning them instantly into full-blown professional keyboard production stations.
Third will be the company's new line of large format multi-touch screen controllers. There will be two versions, one driven by a HD video projector designed for live performance that is transparent on both sides and one driven by a HD LED television for studio use. Standard sizes offered are 32″ and 42″ but the company can produce special order versions up to 250″ in diameter. Allowing for multi-touch and instant visual feedback, these controllers are compatible with both Windows and Mac OS and are constructed to the highest professional quality, yet affordably priced.
Options include multi-touch screen controllers integrated into a control console complete with Music Computing's computer DAW (digital audio workstation) computer core and audio interface, ready to be used with virtually any software to compose, record and produce music in any home or professional studio.
In addition to the products above, which were detailed within their press release, there will be several more surprises. Complete information and demonstrations of all 10 products will be featured at the Live Broadcast as well a full product line-up press release issued on that same day with technical specs and images.
MuseWire will cover the event and posts updates here the same day.