EMI UK Releases 'The Singular Thomas Dolby'
London, UK (MuseWire) – The Singular Thomas Dolby, a 2-disc CD and DVD (PAL) collection features all Thomas Dolby's singles and videos. It is released in the UK on May 18th 2009 and is available worldwide as an import. Thomas Dolby became one of the most recognizable figures of the synth-pop movement of early-'80s new wave. Dolby successfully harnessed the power of synthesizers and samplers, to make catchy pop and light electro-funk. Following the (1984) single "Hyperactive," he put his own career on hold to some extent, as he began producing more frequently, including albums by Prefab Sprout and Joni Mitchell, working with funk maestro George Clinton, as well as exploring new synthesizer and computer technology but continuing to record into the '90s.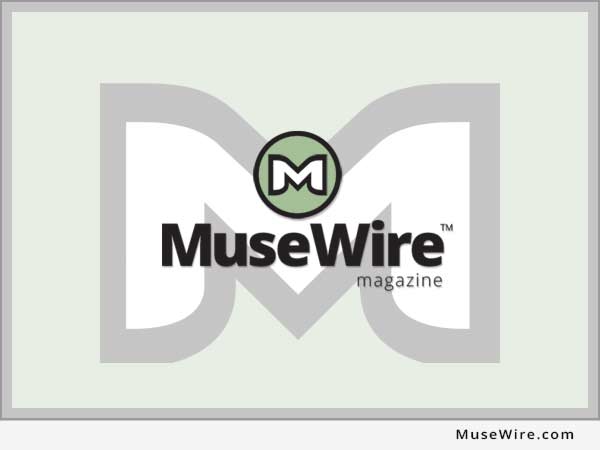 There could be little to suggest this transatlantic future in debut single "Urges", which along with flipside "Leipzig" was co-produced by that most peculiarly English of gents, XTC mainstay Andy Partridge. With the latter song still part of Thomas's live shows today, even at this stage (1981), his song-writing prowess was well advanced.
Having broken away from touring with Lene Lovich, for whom he had written hit single "New Toy", and with some money behind him from playing synthesiser for Foreigner and Def Leppard, Dolby set about turning some of his crackly demos into full recordings which became "The Golden Age of Wireless". From here, of course, we meet "Europa and The Pirate Twins", a semi-autobiographical romp about a French love affair; as well as "Airwaves" (presented here in its edited single form) and "Radio Silence" (which features Lovich); songs which fit the Dolby Modus Operandi perfectly. By this point, he had carved a niche for himself as a quintessentially British mad professor type – preoccupied with diodes and oscilloscopes – but also continuing (particularly in his videos) the themes of cold-war oppression and paranoia. Dolby's own Uncle had been the subject of "One of Our Submarines".
"Windpower" gave Thomas his first UK Top 40 hit, and consequent Top of the Pops appearance, with a song that pre-empts our need and preoccupation with Tipping Points and alternative energy sources, and lyrics that resonate even more today than they did then. Incidentally, the video included here is a rare treat for fans – a seldom seen cut from his 1983 concert, "Live Wireless". But it was a song that didn't even appear on original pressings of the album that both summed up Dolby's personification in this era, and captured the hearts of the notoriously fickle American market. "She Blinded Me With Science" captured a Zeitgeist with its warm yet spooky synthesisers and intervention from eccentric pop-scientist Magnus Pyke. The single went Top 5 on the Billboard charts. Following on from this success was going to be no mean feat, and when "The Flat Earth" was released in 1984, its sophisticated sound was a battle cry to any doubters, combining Dolby's signature keyboards into a more organic, layered sound. "Hyperactive!" –the result of a bizarre evening spent at Michael Jackson's house — bore the most fruit, repeating the success of "….Science" in Britain, scoring Thomas his first UK Top 20 hit.
Whilst the epic "Dissidents" felt most at home as a 12", the edit included here captures the spirit of the track – revisiting Dolby's love of cold war espionage, and at the other end of the spectrum, the haunting Dan Hicks' ballad "I Scare Myself" is turned into a piano-led affair with a sexy, sultry video. The latter is a solo embodiment of the shimmering, breathy sound that would form the heart of the Prefab Sprout sound he was integral to creating – production values which he has said he ranks amongst his personal career highs.
A year later, Thomas can be seen at the Grammys performing alongside Herbie Hancock, Stevie Wonder and Howard Jones – showing him not only to be at the height of his powers, but integrating perfectly into the Americas. However, at the same time, a very different collaboration was released. "Fieldwork", was recorded with Yellow Magic Orchestra founder Ryuchi Sakamoto and accompanied by a high-concept short film, included on the (PAL) DVD in its single, and long-form versions.
In between working on several successful movie soundtracks, providing keyboards for Malcolm McClaren and Joan Armatrading, playing synth for Bowie at Live Aid, and producing albums for luminaries such as Prefab Sprout and Joni Mitchell, Dolby finally moved to America, where amongst his first endeavours was "Dolby's Cube", a project alongside funk legend George Clinton. This sci-fi saga of an alien peddling designer drugs is a pop masterpiece – complete with suitably silly visual version.
It was to be 2 years before another TD-LP – 1988's "Aliens Ate My Buick". It represented a huge departure. With his new backing band, the Bay Area based "Lost Toy People", and a brand new sound, influenced in no small part by his work with Clinton, lead single "Airhead" was a funk-fuelled tribute to…. well, it kind of explains itself. "Hot Sauce" and "My Brain Is Like A Sieve" bring in elements of Salsa and Reggae respectively, the latter presented here in its radically different single mix.
Four years passed. Dolby was now heavily involved with the high tech industry, and was already becoming a renowned executive. His company Beatnik Inc. invented the first polyphonic synthesiser that could run natively on a mobile phone, and would go on to play a huge part in the advent of the multi-billion dollar ringtone industry. But he hadn't turned his back on his music. And, despite his increased involvement in computer music during his day job, "Astronauts & Heretics" was his most organic to date. Lead single "Close But No Cigar" included guitars from Eddie Van Halen, featured soccer in the video, and became a Top 30 hit in his home country after being championed by an up-and-coming DJ named Chris Evans; perhaps the ultimate testament to his twin identities as an Englishman in America. "I Love You Goodbye" and "Silk Pyjamas" revealed heavy Cajun influences. Both videos, hitherto hard to find, and untouched even by the hand of You Tube, are included on this compilation, a treat for fans who haven't seen them for years, if at all.
As Thomas's involvement with internet music increased, the conventional music scene was left behind, save for a bit of soundtrack work from time to time. Though he has said on more than one occasion, the musical drought was not intended, it was a full 15 years before any suggestions of a new artist album began to surface. In the meantime, the music industry had changed beyond recognition, with ever more ways to access music in a variety of contexts and formats, a change that he had himself been in no small part responsible for, during his self-imposed exile. But that's another story. Thomas is now back in Britain, with a wife and family who were mere twinkles in the Dolby eye at the time of "Urges", and is hard at work in his own studio with many of his original collaborators. He's back behind his synthesiser, and is playing live again, with a new album on the way. This return to his roots marks the end of a symbolic chapter of a remarkable music journey. What better time then, to sit back and listen as it unfolds before our ears, and for the first time in many years, our eyes – a living history of one of the great, but often unsung heroes of British (and American) music.
CD
1-Urges (3.41)
2-Leipzig (3.52)
3-Europa And The Pirate Twins (3.19)
4-Airwaves (3.45)
5-Radio Silence (3.50)
6-Windpower (3.53)
7-She Blinded Me With Science (3.40)
8-One Of Our Submarines Is Missing (5.12)
9-Hyperactive (4.12)
10-Dissidents (edit) (3.52)
11-I Scare Myself (edit) (4.59)
12-Fieldwork (London Mix) (4.04) with Ryuichi Sakamoto
13-May The Cube Be With You (3.50)
14-Airhead (3.43)
15-Hot Sauce (3.18)
16-My Brain Is Like A Sieve (3.58) (Bill Bottrell single remix)
17-Close But No Cigar (4.08)
18-Silk Pyjamas (3.04)
19-I Love You Goodbye (4.34)
DVD
1- Europa & the Pirate Twins
2-Airwaves
3-Radio Silence
4-Windpower (Live)
5-She Blinded Me With Science (3.43)
6-One of Our Submarines Is Missing (Live)
7-Hyperactive
8-Dissidents
9-I Scare Myself
10-Fieldwork (with Ryuichi Sakamoto) with Ryuichi Sakamoto
11-May The Cube Be With You
12-Airhead
13-Hot Sauce
14-Close But No Cigar
15-Silk Pyjamas
16-I Love You Goodbye
Bonus tracks
17-Hyperactive (12" version)
18-Fieldwork (12" version) with Ryuichi Sakamoto
19-Hot Sauce (saucy version) .
And if you haven't lately, you really should visit:
www.ThomasDolby.com .