Electronic Synthesizer Pioneer Bob Moog Inducted Into Inventors Hall of Fame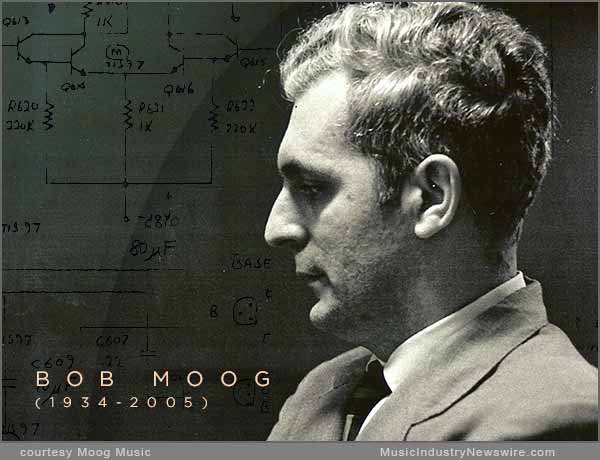 ASHEVILLE, N.C. (MuseWire) – According to a newsletter from Moog Music today, "It is with great honor that we announce that Bob Moog is one of the United States Patent and Trademark Office 2013 National Inventors Hall of Fame inductees." This is an honor that is bestowed to "individuals who conceived, patented, and advanced so many of the great technological achievements that have changed our world."
Bob is being recognized for Patent No. 3475623 more commonly known to Moog fans as the Moog Ladder Filter. Using the new properties provided by transistors, the Ladder Filter was the first voltage controlled filter. By using voltage control such as keyboards and envelopes to steer the harmonic content of music over time, the Ladder Filter allowed new ways of manipulating sound that became part of the basic grammar for a new vocabulary of musical expression.
This humble invention laid the foundation for the electric pulse that beats through all forms of modern music. Bob brought to life basic concepts of dynamic filters used in the mix in every genre of recorded music today. The Ladder Filter allows the organic movement of sound in such a way that people can not only hear its warmth, but also feel its sweep come to life.
Patent No. 3475623 is best known for its use in the Minimoog Synthesizer and its effect can be heard on genre defining albums by artist like Michael Jackson, Kraftwerk, Parliament Funkadelic, Emerson Lake and Palmer, Dr. Dre, Diana Ross, and Brian Eno.
Everyone at Moog Music is grateful to be a small part of continuing Bob's work and the enduring legacy of Patent No. 3475623. We would like thank the USPTO for recognizing Bob's great innovation. This year's induction ceremony will take place May 1st in Alexandria, VA at the USPTO headquarters.