EASTWEST to Kick Off 25th Anniversary With New MASTERS SERIES of Virtual Instruments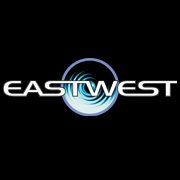 HOLLYWOOD, Calif. (MuseWire) – EASTWEST founder and producer Doug Rogers is pulling out all of the stops to celebrate the company's 25th Anniversary in 2013. Only a handful of music software companies can claim a quarter-century of longevity and success, and EASTWEST has been an industry leader from the beginning.
Rogers has signed several industry heavyweights to develop a, no expense spared, "Masters Series" of Virtual Instruments. Producers in this high-profile group are MARK "SPIKE" STENT (Lady Gaga, Coldplay, Madonna, Muse, etc.); JOE CHICCARELLI (Raconteurs, Killers, White Stripes, etc.); STEVEN WILSON (lead guitarist and singer of the progressive rock band Porcupine Tree); drummers MATT CHAMBERLAIN (Pearl Jam, Bruce Springsteen, Peter Gabriel, etc.); and STEVE SIDELNYK (Madonna, Seal, Massive Attack), and others TBA.
"I am honored to work with such an amazing and talented group of people," said Rogers. "Mark 'Spike' Stent, a British producer/engineer brings his experience of working with international superstars such as Lady Gaga, Coldplay, Madonna, U2, Beyoncé, Muse, Björk, Depeche Mode, Green Day, and many more, to the table. Accordingly, our new "Masters Series" of Virtual Instruments will reflect that kind of quality."
STENT has won three Grammy's including: Best Rock Album in 2010 for Muse 'The Resistance', Best Contemporary R&B Album in 2009 for Beyoncé 'I Am… Sasha Fierce', and Best Dance Electronica Album in 2006 for Madonna 'Confessions On A Dance Floor. At the 53rd Annual Grammy Awards 2011 Stent was nominated across four different genres: "Album of the Year" with Lady Gaga for Fame Monster, "Best Rock Album" with Muse for "The Resistance" (Winner), "Best Dance Electronica Album" with Goldfrapp for "Head First", and "Best Contemporary R&B Album" with Usher for Raymond V Raymond.
CHICCARELLI is a producer, mixer and engineer who has worked with U2, Beck, The Killers, The Raconteurs, The White Stripes, The Strokes, etc. He was a Grammy Award Winner for Best Alternative Album The White Stripes "Icky Thump", and Best Engineered Album The Raconteurs "Consolers of The Lonely". Chiccarelli has won a total of nine "Grammy Awards" and received an additional four Grammy nominations.
WILSON is best known as the lead guitarist and singer of progressive rock band Porcupine Tree. Wilson is a producer, audio engineer, guitar and keyboard player, playing other instruments as and where required, (including bass guitar, concert harp, hammered dulcimer and flute). Wilson has become known for his 5.1 surround sound mixes: the Porcupine Tree album Fear of a Blank Planet was nominated for a Grammy in the "Best Mix For Surround Sound" category. It was also voted #3 album of the year by Sound And Vision for it's audio quality.
The production of this new "Masters Series" of Virtual Instruments is part of a number of events leading up to celebrating EASTWEST's 25th Anniversary year in 2013.
Another milestone is the completion of the multiple Award-Winning Hollywood Orchestral Virtual Instruments series with Hollywood Orchestral Percussion, which is also planned for early 2013, again engineered by ACADEMY AWARD, C.A.S. (Cinema Audio Society), BAFTA, and EMMY award-winning sound engineer SHAWN MURPHY, who has recorded and mixed the scores for more than 300 feature films including Indiana Jones and the Kingdom of the Crystal Skull, Star Wars: Episode II – Attack of the Clones, Star Wars: Episode III – Revenge of the Sith, Star Wars: A Musical Journey, Jurassic Park, Jurassic Park The Lost World, Harry Potter and the Prisoner of Azkaban, Titanic, Minority Report, The Bourne Ultimatum, Saving Private Ryan, Munich, The Passion Of The Christ, X-Men: The Last Stand, and Ice Age, etc.
EASTWEST recently released the third component of the series with Hollywood Orchestral Woodwinds.