Classical Guitarist Stuart Weber Celebrates Great American Concert Houses with New Release 'The Fifth Row'
BOZEMAN, Mont. (MuseWire) – Over the last two decades, classical guitarist Stuart Weber has emerged as one of today's most forward thinking virtuosos in both his interpretations of the classics and his richly melodic original compositions. With his latest offering, "The Fifth Row" (Bridger Artists Inc.), he takes that ingenuity of spirit to a whole new arena…make that eleven new arenas! Subtitled An Acoustic Tour of Historic Theaters, The Fifth Row (in stores April 21st) finds Weber taking his guitar on the road for an intimate series of recordings within the walls of some of America's treasured – and oftentimes troubled – concert halls.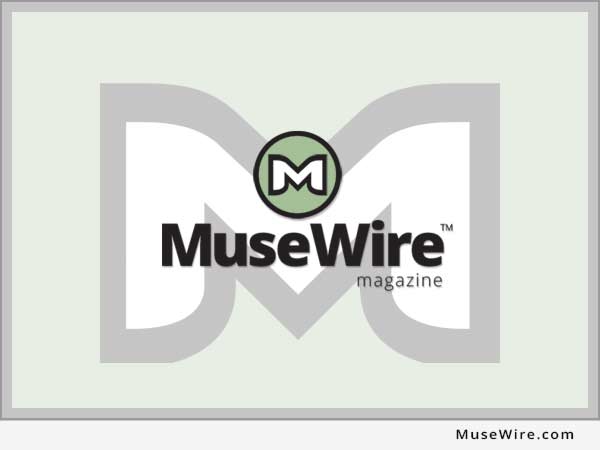 "While working outdoors on my Montana farm, I started thinking about how I wasn't excited about revisiting the same old process of making another album in the studio," Weber shares. "Then I recalled times when I would go on tour, and the theater managers would often tell me about how at some point in time that very hall had a date to meet the wrecking ball, often saved in the nick of time by concerned citizens not wanting to lose another historical landmark." That's when Weber got the idea to immortalize some of these endangered venues by recording his solo guitar in them, capturing their unique acoustical properties with tailor made performances.
Each place had its specific challenges, but each ultimately provided the locale for a unique performance from Weber – from the haunting original "Tango on Spanish Creek" recorded at the state of the art (for 1936) Art Deco Washoe Theatre in Anaconda, Montana to the stark beauty of Bartok's "Evening at The Village" recorded at the intimate western themed Sheridan Opera House in Telluride, Colorado.
After a costly false start that forced Weber to discard seven hard-won recordings, the determined guitarist and his engineering consultants settled upon the perfect audio equipment to capture both the intricacies of Stuart's playing and, as importantly, the audio thumbprint of the rooms. The other key decision was for all of the sessions to be done in the dead of night – between 3 a.m. and 5 a.m.
The solitude set the stage for Weber to truly "bond" with each hall, rooting out its unique acoustic properties as he would do take after take until he mastered just the right dynamics to make the most of the room. A student of the master Christopher Parkening, Weber relied on one of his ground rule teachings. "You have to hear the way you're making the room respond to you and adjust your playing accordingly. In that sense you play as if you're in the fifth row, and that's where the title of the CD came from."
With each venue in mind – historically and architecturally – Weber picked one selection apiece to honor the venue. "For example, the Wilma Theatre in Montana has an Eastern European quality architecturally so I played 'Humoresque' by the Czechoslovakian composer Dvorak to match. It's a very famous piano piece that I transcribed on a dare – a major challenge for the guitar."
"This album is not about me, it's about these great old theatres," Weber concludes. "For that reason alone, I strongly feel this is the most refreshing CD I've ever made."
More information: http://www.stuartweber.com/
Send2Press(R) is the originating wire service for this story, Copr. 2009.
[tags]guitarist Stuart Weber, The Fifth Row album, Bridger Artists Inc[/tags]